Holiday Wii bundles pair Just Dance 4 or Skylanders Giants from $130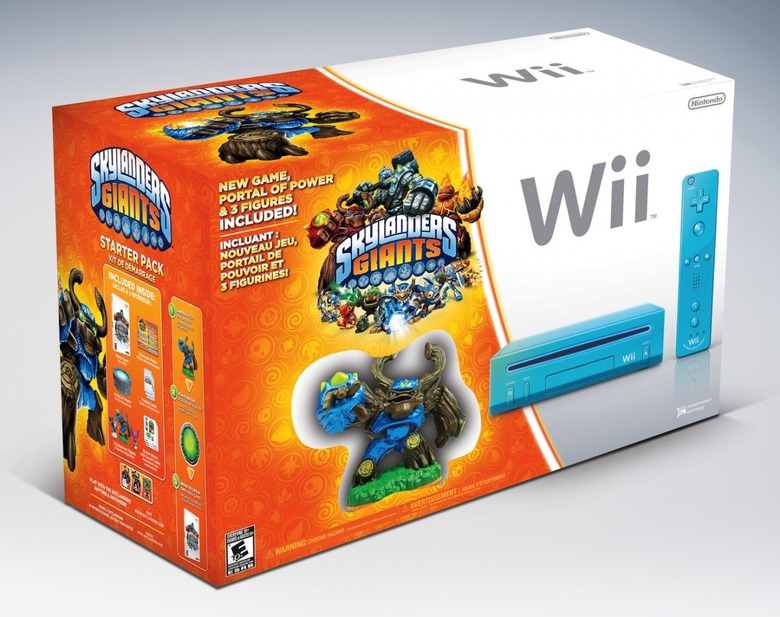 Nintendo has revealed a pair of new Wii bundles in the hope of slowing the dwindling sales of the console, promising a choice of titles and pricing from $129.99. The first bundle pairs the white Wii, a matching Wii controller, and a Nunchuck, with Just Dance 4, and will go on sale from November 4 in the US. If you're not into dancing, however, never fear: there's a second, even more feature-backed bundle to choose.
$149.99 gets you a blue Wii – again, with a matching Wiimote and Nunchuck – as well as Activision's Skylanders Giants. You also get a Portal of Power, two Skylanders characters, and an exclusive Giant Skylander, pairing a console game with traditional physical toys.
Despite Nintendo's best efforts, sales of the Wii continue to fall. In the company's latest financial results, announced earlier today, the console was a black mark in comparison to the 3DS, which saw rising sales figures as a result of the larger 3DS XL version.
On the horizon, meanwhile, is the Wii U. That will go on sale in the US on November 18, alongside rather than replacing the Wii, which will stick around as a budget option; both of these bundles cost at most half of the price of the entry-level Wii U package.