Hitachi 1TB 7,200rpm 7K1000.B HDD unveiled; 5TB within 2yrs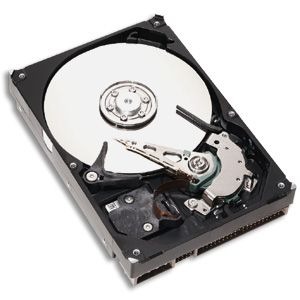 Hitachi have been all about the storage over the past week, unveiling not only a new 1TB 7,200rpm drive, the 7K1000.B, that you'll be able to pick up this month but their plans to boost capacity to 5TB within the next two years.  The 1TB HDD fits into Hitachi's Deskstar range, with the company claiming it's the most energy efficient drive of its speed and capacity so far.
Connecting via a hot-swappable SATA 3Gb/s interface, the 7K1000.B has a 32MB buffer, five-year warranty, is rated at 1.2 million hours Mean Time Between Failure (MTBF) and boasts Rotational Vibration Safeguard (RVS) technology.  There's also Bulk Data Encryption (BDE) for hard drive-level data security.
As for the future drives, Hitachi is claiming that two of its proposed 5TB units would be able to store all the information in your brain.  Presumably that would require a new eSATA port fitted behind your ear.  The mega-capacity HDDs would depend on Current-Perpendicular-to-Plane Giant Magnetoresistance (CPP-GMR) magnetic read heads, capable of storing 1TB of data per square inch.