Hitachi is at it again, making all the other HDD manufacturers look bad with their 4TB HDDs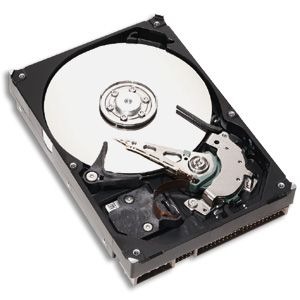 That's right, by 2011 your laptop could have a 1TB HDD and your desktop could have a 4TB HDD. That's all thanks to some nanotech thing that Hitachi has done that reduces Nanometer Recording by two times.
You could actually see the technology as early as 2009, but probably not quite in those capacities. Basically what they did was shrunk the head (I KNEW IT WAS ALL VOODOO!) to a point where it's about 2,000 times smaller than a human hair.
No big feat there, since I can barely see a single human hair, I think I'd have real troubles trying to focus on something that's 2,000 times smaller. They are expecting data densities of 500Gb-1Tb of storage space per square inch with these new heads, we will see.
HITACHI ACHIEVES NANOTECHNOLOGY MILESTONE FOR QUADRUPLING TERABYTE HARD DRIVE [via Hitachi]