Here's why Destiny is a winner post-Alpha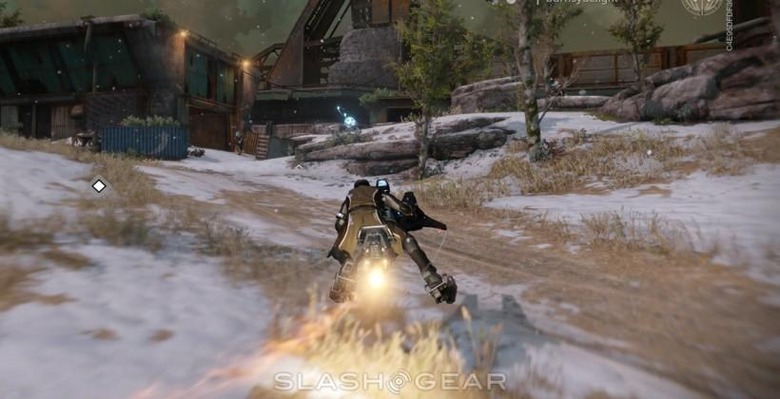 I can't wait for Destiny to be released for all platforms. It's developed on an in-house engine, looks like a combination of Star Wars* and Halo, and it sounds nice too. And it's only the Alpha – it's going to look and feel BETTER than this when it's eventually released in full.
Below you'll find several clips captured in our Alpha experience this past weekend. The game continues to be delivered in an extended-Alpha state this week, and will be headed to Beta in about a month from now.
Pairing MMO with FPS
Destiny is not a traditional MMO. It's also not just another first-person shooter. It's a combination of the two, working in an environment that – even in Alpha mode – feels like it has a whole lot of potential for extended gameplay sessions leading to long-lasting shelf life. People will be playing Destiny for years to come.
Dynamic Graphics
You'll find dynamic lighting throughout the game, showing nicely in long day and night sequences outdoors. Indoors and outdoors you'll find real-time dynamic lighting as well – lamps, glowing energy orbs, and blaster fire will light your way and create sometimes terrifying shadowy environments. Don't forget to watch the snow tracks as well.
Scale
With a decade of work already entered in to Destiny and $500 million in budget for development, we'll expect this game to deliver on a scale like none other. The videos above and below will show our avatar running toward the edges of the map with little success. Don't jump off a cliff just yet – the Alpha is limited, the final release wont be.
*With analogies like Stormtrooper, Han Solo, and Jedi for the three classes out today, and massive attention on Star Wars 7 as well as Star Wars Battlefront, there're more than just the game's own power feeding the hype. This is like the time The Fifth Element came out when everyone was waiting for Star Wars – and it'll keep the cult status, too.
Watch live video from BurnsyDelight on www.twitch.tv
Stick around as we continue to go live through BurnsyDelight (shown above from Twitch this weekend) and here on SlashGear's Destiny tag portal. Destiny will be launched for PlayStation 4, PlayStation 3, Xbox One, and Xbox 360 later this year, and we'll be giving this game a full-sized review when the time is ripe.