Here's how Samsung and GE will bake the IoT into your kitchen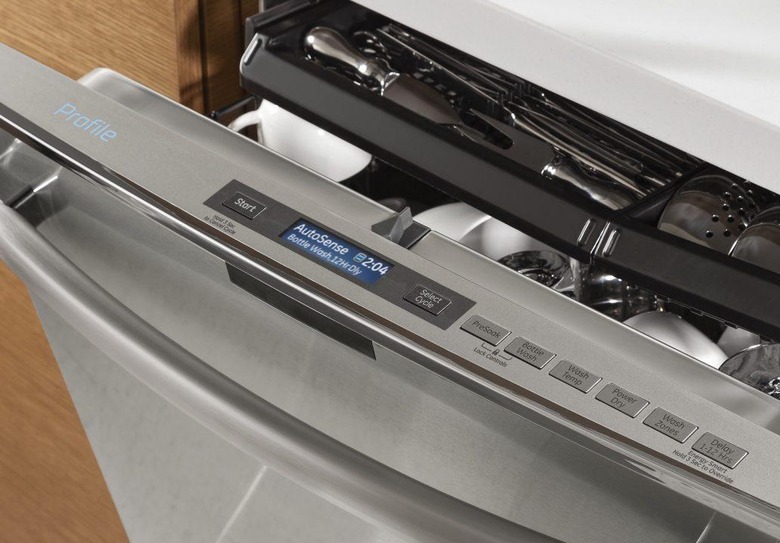 The Internet of Things wants to invade your kitchen, and a new breed of high-tech, high-price appliances is the gateway. Samsung has followed up its oddball Family Hub Fridge – which puts a big touchscreen tablet interface on the front of a double-door fridge-freezer – with another connected gadget for the kitchen, a WiFi-enabled range.
Dubbed the Samsung Flex Duo Slide-in Range with Dual Door and Wi-Fi Connectivity, the range can split its oven into two – each with a different temperature – while a touchscreen onto the top is used for navigating through the various temperatures and stored recipes.
Of course, it's the wireless we're most interested in, and there the Samsung allows you to remotely preheat and adjust the temperature of the oven, set times, and get warnings if the temperature moves outside of a certain range. It'll notify you if you left the burners on, and the electric version supports being switched on from your phone.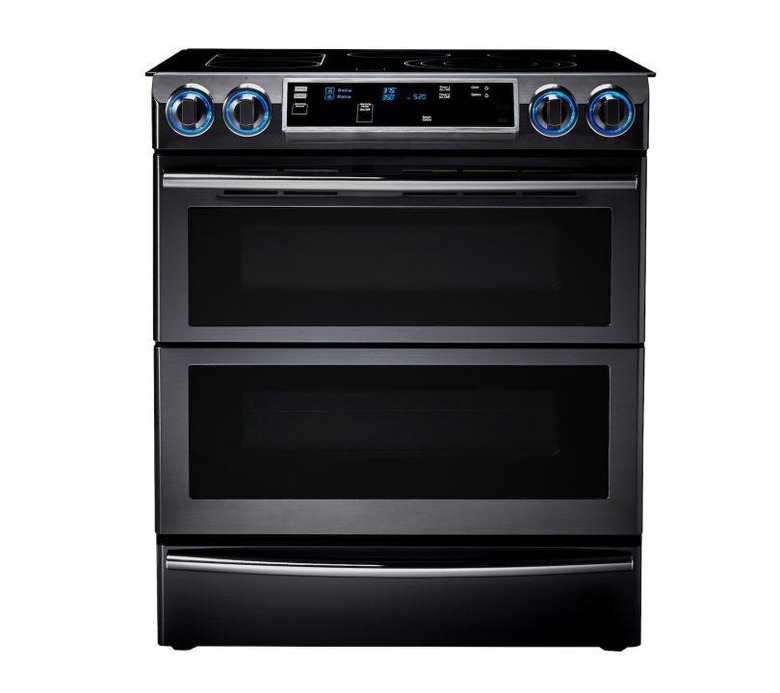 Meanwhile, GE not only has connected appliances but IFTTT channels for them all. If This Then That now has integration with GE's wirelessly-enabled cookers, GeoSpring water heaters, refrigerators, dishwashers, clothes washers, and dryers.
Exactly what you can do with each depends on the appliance itself. For the cookers, for instance, you can trigger IFTTT at a certain time or temperature, or have a difference channel turn the oven off. The fridge can ping IFTTT if the door is opened, or sound an alarm if it remains open for more than 18 minutes.
Sadly, the dishwasher channel can't load and unload the appliance, but it can trigger IFTTT when you have only 10 washing pods left, when the rinse aid levels are low, or if it's leaking or needs its filter cleaning.
Since IFTTT integrates with many other smart home and IoT platforms, that means your hue lights could blink when the dryer is completed, or you could instruct Alexa on your Amazon Echo to turn the water heater into boost mode.
As you may have suspected, none of these 21st-century appliances come cheap. Samsung's WiFi-enabled range will set you back $2,999 for the electric model or $3,299 for the gas.
In GE's line-up, meanwhile, the cheapest WiFi range starts at $1,500 while the cheapest double-door fridge/freezer is $3,300. GE's connected dishwashers are $1,500, while its IoT washers start at $1,100 and its IoT dryers from $1,100.