Here's How Much Apple's Retina 5K iMac Will Cost You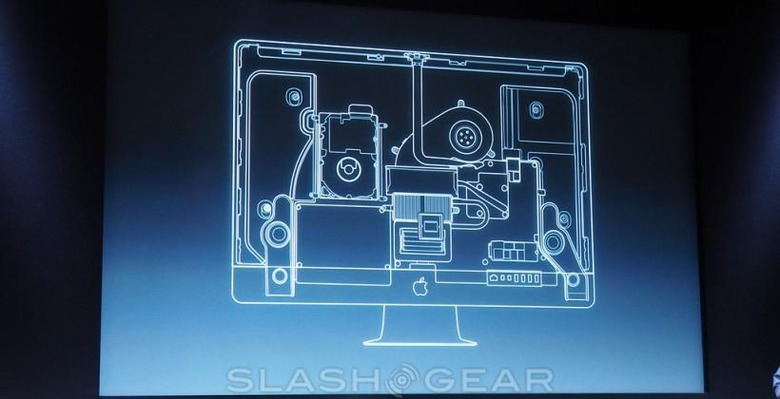 Apple's new iMac with Retina 5K Display may have a huge number of pixels, but surprisingly the new desktop doesn't have a crazy sticker price. Slotting in at the top end of the iMac range, the 27-inch iMac will start at $2,499. That gets you a number of specifications as standard that, on the regular-display iMac, would cost a premium during the upgrade stage of ordering.
For instance, a 1TB Fusion Drive is fitted as standard. That's a massive uptick over last year's base model, and even more impressive once you consider Apple's new pricing scheme for iMac. with a sub-$3,000 price, iMac isn't going to break the bank, but it might blow your eyes away.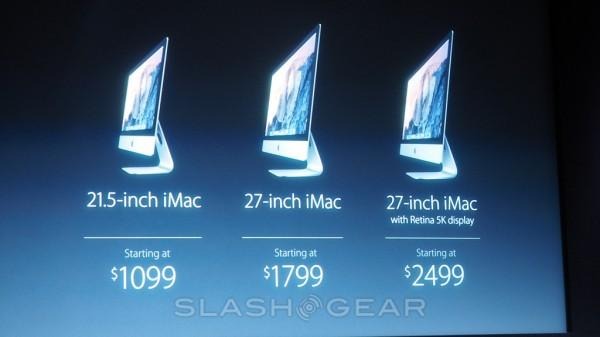 The Retina 5K display is the showcase piece here, and packs a mighty punch. With 14.7 million pixels, you'd expect it to cost a pretty penny as a standalone monitor. When you factor in all you end up getting from the new iMac, though, it's not as far a stretch as you might think.
A quad-core Intel Core i5 (clocked at 3.5GHz) is standard, but you can also upgrade to the Core i7 if you like. That CPU upgrade pushes out an insane 4.0GHz processing power, and sits right next to an AMD Radeon R9 graphics processor. Thunderbolt 2 is also standard fare, now. That alone used to push the price point to untouchable limits.
At $2,499, Apple is aggressively pricing their new flagship iMac. With all that's packed in, it's clear Apple wants you back, if you've strayed. A that price, it's hard to argue against coming back to the iMac fold.