HERE thinks 3D ghost trains could reassure city folk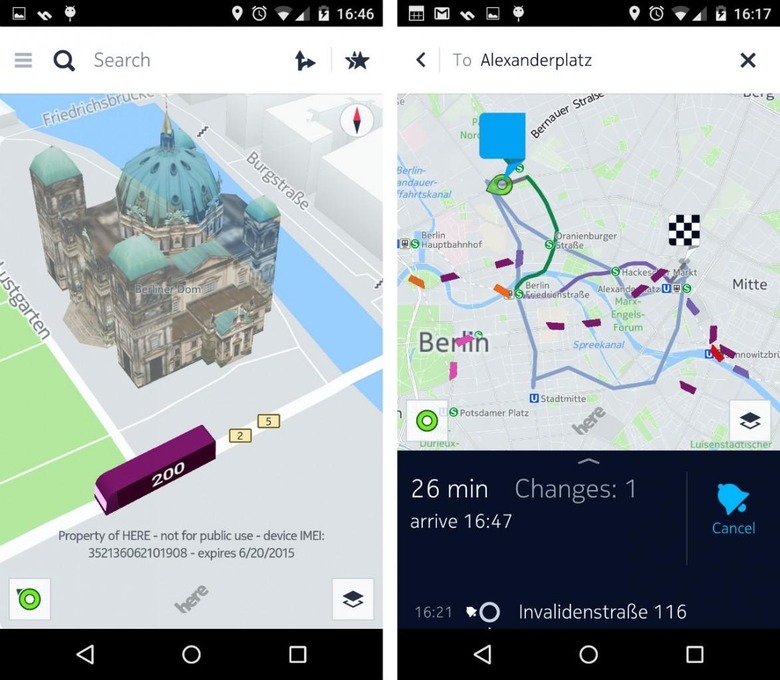 HERE may be busy fettling its smartphone software as well as courting potential buyers, but it still has time to cook up concepts for future transit apps. Nokia's mapping and navigation team already pipes public transportation for almost 1,000 cities into its current iPhone and Android apps, but is looking at new 3D visualization interfaces that could replace static maps and make it easier to understand where the next bus or train is.
The result is a new layer for the map, which overlays ghostly transit methods that move in real-time. Tapping on a station or stop will display the nearby vehicles set to call on it.
Filters for different types of transit mode are envisaged – so that you're not seeing trains mixed in-amongst buses – along with proximity limits.
Meanwhile, a Google Now-style alarm which would monitor transit and then warn you when you actually need to leave the house or your office, rather than when the schedule claims you should, is being developed. In addition, it could also prompt you to get off the bus or tram at the right point.
It'll take some time before either of these concepts are entirely feasible. For a start, they'll involve HERE having access not only to real-time schedules, but accurate tracking of the exact position of each bus, train, and tram as it moves around the city.
Right now, HERE says, there's sufficient raw data for select cities like New York, Chicago, and Berlin to figure that out, but it's nowhere close to being ubiquitous.
There are also UI questions still to be answered. While buses obviously follow the road network, the routes taken by underground trains aren't necessarily designed in parallel to what's above-ground. The HERE researchers haven't quite decided how that potentially confusing view would be settled in practice, though trains that half-emerge from the virtual road like sharks' fins are one possibility.
SOURCE HERE