Hennessey's 1,000 HP Camaro "Exorcist" is a 217mph must-see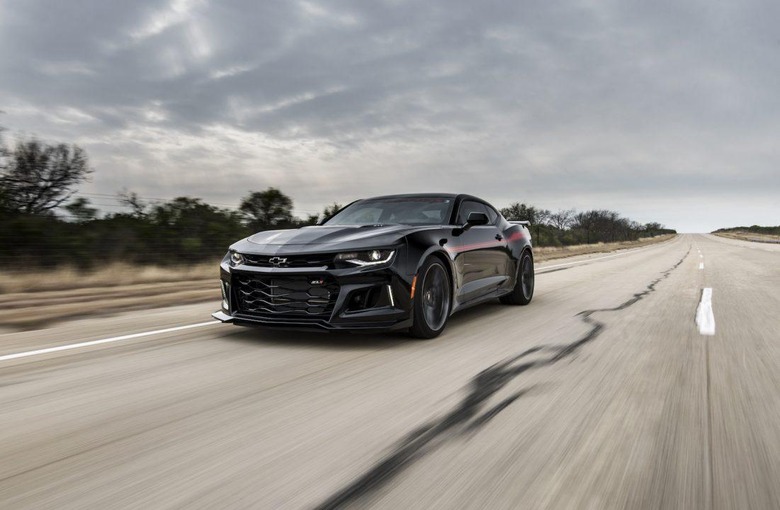 Not satisfied with putting extra wheels on Ford Raptors, tuners Hennessey Performance have turned their attention to making a 217 mph monster out of Chevy's Camaro. Dubbed "The Exorcist," the beastly coupe has been turned from a 650 HP racer – hardly anything to be ashamed of – into a 1,000 horsepower custom that can leave supercars eating dust.
Stock, the Camaro ZL1 has a supercharged LT4 V8 engine. Hennessey took the straightforward route to boost that, whipping off the factory-fit 1.7-liter supercharger and throwing on a new, 2.9-liter replacement. A larger intercooler system, CNC ported cylinder heads, and upgrades to the camshaft and valve train followed.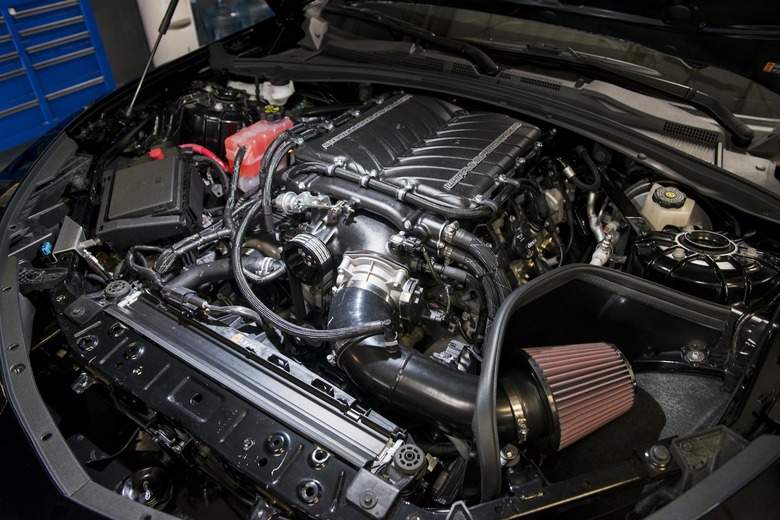 That's not all, either. A 1-7/8 inch long stainless steel headers with high-flow catalytic converters, a high-flow intake cold air induction systems, and some serious recalibration of the engine electronics wrapped up the major hardware changes. Hennessey left the factory wheels on for its speed tests, though buyers of the boosted Camaro will be offered upgraded 20-inch drag strip wheels and tires if they prefer, along with a road race wheel and tire package.
Otherwise, the transmission – Chevrolet's 10-speed automatic – was left as-is, deemed up to the task of dealing with 883 lb-ft. of torque at 4,500 rpm. Ford Performance Driving School director Brian Smith was given the keys and pointed at the Continental Tire Proving Grounds in Uvalde, Texas to make the time trials. Hennessey's team had one goal in mind, from Chevy itself.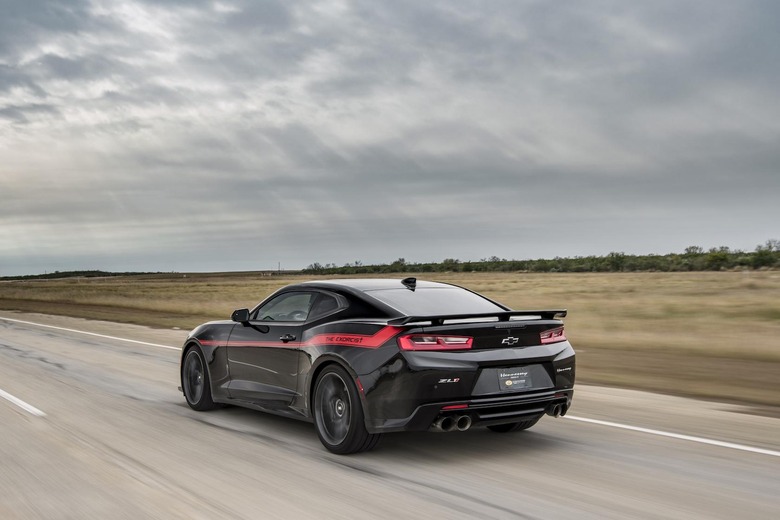 That was the 213 mph top speed the brand new 2019 Corvette ZR1 is capable of. Sure enough, in ninth gear "The Exorcist" made it to 217 mph. Further trials are needed to confirm the other performance figures, but Hennessey is estimating that the car will do 0-60 mph in under three seconds, and a quarter-mile in under 10 seconds.
Altogether, the tuners plan to make 100 of the 2018 Exorcist Camaro ZL1 in total. Twenty have already been sold, each with exclusive badging and – more importantly – a three year, 36,000 mile warranty. Figure on splashing out $119,950 for membership of the exclusive club, $45 less than a new 2019 Corvette ZR1 Coupe would set you back.