Hasselblad Stellar cameras remix Sony RX100 for costs beyond the pale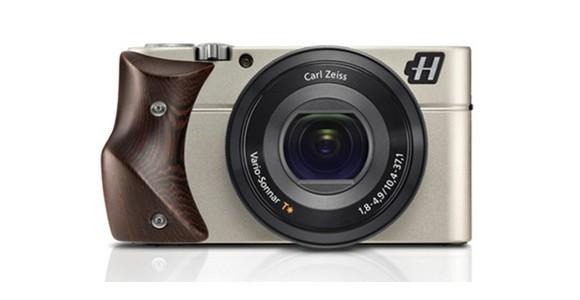 We saw a bit about the Hasselblad Stellar camera back in late-July, though at the time what we were looking at was leaked information. The Hasselblad Stellar is a custom modded Sony RX100 camera with features to include special handgrips and other tweaks such as the "H" logo. Those earlier leaks did include some pricing details, however it was a rather wide and expensive range.
Well, flash forward till today and it looks like the camera is not only available, but sitting right in the middle of that earlier leaked price range. Thankfully for those considering a purchase, these confirmed prices are not on the top end of that range. At this time we are seeing the Hasselblad Stellar with price points of $1,995 and $2,100.
The $1,995 price point has the camera with a carbon fibre grip and the $2,100 price point has the camera with one of the wooden grips. Either way, the camera is essentially a modded and more expensive version of the RX100. That said, if you want something with special looks, take comfort in knowing the amount so you can begin setting aside some cash.
Otherwise, the Sony RX100 is selling for well under $1,000. In fact, you can currently find the Sony RX100 for around $750. But then again, while those choosing to go with the RX100 will be seeing the same in terms of the image quality, they will be missing out on the perks touted by Hasselblad. And for those who may have missed the earlier coverage, those perks include an "elegantly designed aluminium body and metal operation controls."
Not to mention, the an ergonomic grip made from the "finest materials" along with what is described as being a "beautifully powerful, pocket-sized camera." But in the end, while on the expensive side, it is refreshing to see the camera officially priced. And more to the point, officially priced at less than the high-end of the earlier rumors.
Those curious about the Sony RX100 may want to check out our earlier published hands-on.
VIA: The Phoblographer