Hasselblad Lunar promises otherworldly photos for $6.5k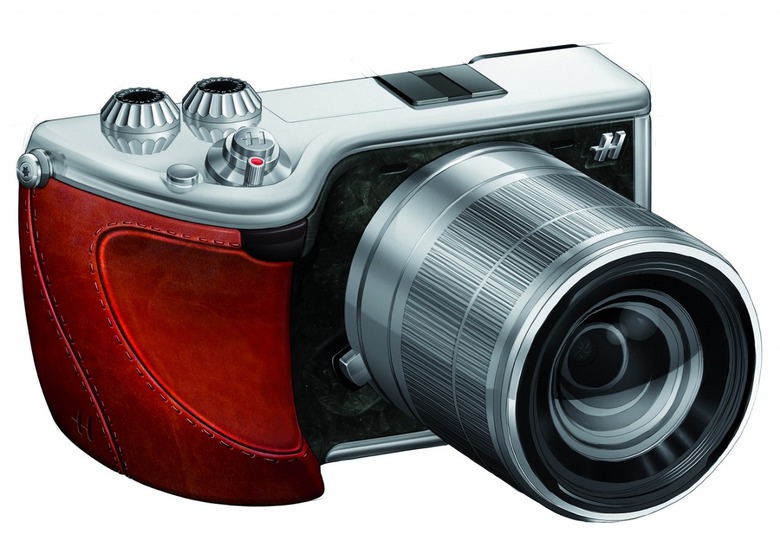 Esoteric camera company Hasselblad may not be ready to launch its "ultimate luxury" mirrorless, interchangeable lens camera, but that doesn't mean it's not going to shout about the new Lunar from the rooftops. Revealed today and set to hit the market early in 2013, the curvaceous camera is expected to use an APS-C 24.3-megapixel sensor with 25-point AF and Full HD video recording, sourced from Sony's NEX-7.
There's also the promise of a 3-inch HD display and an OLED viewfinder – Hasselblad says the latter will be "revolutionary" though it's not entirely clear why – along with ISO 100-16,000, 0.02s shutter release, and 10fps burst shooting. Twin flash options, external microphone support, the choice of auto or manual settings in video recording, and various smart modes including face recognition are all promised.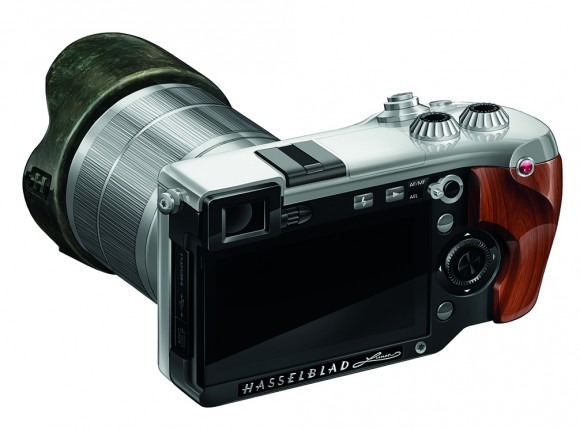 The company has been apparently playing with wooden mockups to get the grip right, but the final Luna camera itself will use a far broader – and more esoteric – range of materials. Carbon fiber, titanium, wood, leather, gold, and other precious metals are all tipped for inclusion, and there'll be support for custom grips and other detailing.
The Lunar will support both E-mount and A-mount lenses, and is expected to arrive on the market in Q1 2013, priced at around €5,000 ($6,533).