Sony adds four new cameras to line including the NEX-7, NEX-5N, A77, and A65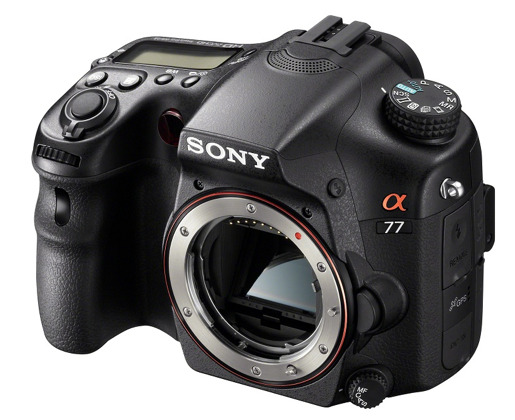 Sony has announced the addition of four new cameras to its lineup. The announcement includes the official launch of the Sony Alpha A77 DSLR that we have been seeing in leaks for a while now. In fact, some specs of the A77 leaked earlier this week. The official introduction is for the Alpha A77 and A65 DSLR cameras along with some interchangeable lens NEX cameras including the NEX-5N and NEX-7. The NEX-7 is the first camera I want to talk about.
This little camera has a 24.3MP image sensor with high performance and a bunch of creative options. The case of the camera is magnesium alloy for strength and lightweight. The interchangeable lens camera weighs 10.3-ounces. The NEX-5N is a similar camera with a resolution of 16.1MP. This camera can also shoot full HD video at 60 frames per second.
The A77 DSLR camera claims to have the world's fastest continuous autofocus performance. It can capture full image resolution of 24MP at 12 frames per second with full phase detection auto focus. The camera also introduces the first 3-way adjustable screen that can tilt and pivots freely. The A65 camera has the same Translucent Mirror Technology and can shoot 10fps with a 2-way adjustable screen. Along with the cameras, new lenses have been unveiled along with a NEX-VG20 camcorder.