Has Flickr just copied Instagram?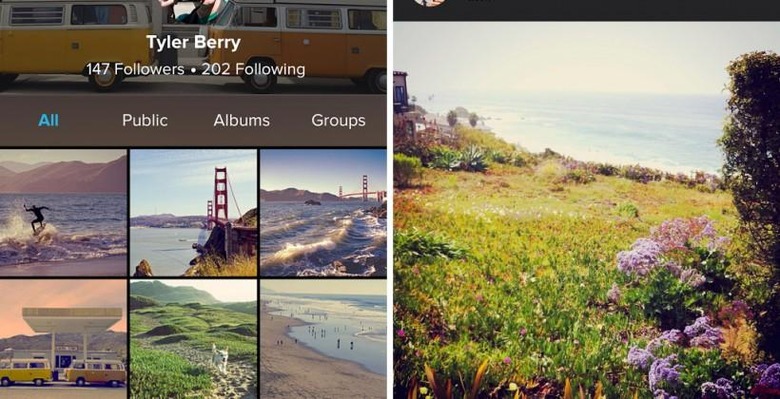 Flickr has launched a brand new version of its iPhone and Android apps, Flickr v3.0, complete with a redesigned interface that users have already begun comparing with Instagram. The new app adds automatic uploads to the cloud – Flickr bumped its free storage to 1TB for users a year ago – with a UI that looks, frankly familiar; however, what Instagram doesn't have is the same sort of organizational tools Flickr has built in.
Those tools check out things like the location data, camera information, date, and time from each photo's EXIF, and then use that to suggest ways that the shots could be categorized. That might include organizing a set of pictures all taken at the same location, perhaps, or on the same day trip.
Flickr 3.0 for iOS:
However, Flickr is also using intelligent photo search to pick out defining features in different images, so that the app can spot similar scenes and objects. That way, if you have a number of photos of sunsets, or castles, they'll be easier to pull together.
As before, there's the ability to take a photo from within the app, but Flickr has also added HD video recording. Up to thirty seconds can be captured, and modified with the same live photo filters offered for stills.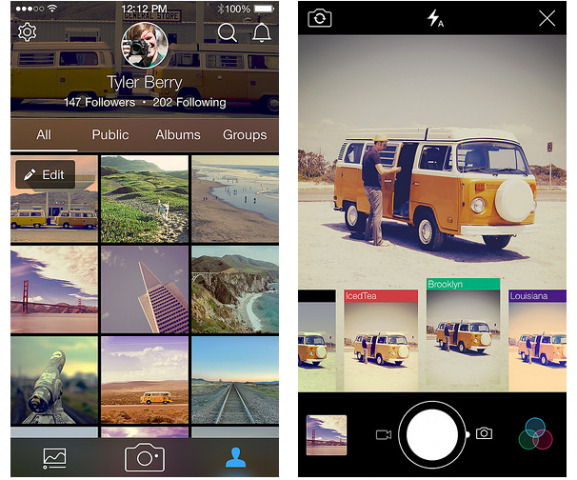 Different video segments can be pieced together for basic editing, and there's integrated sharing with Tumblr, Twitter, and Facebook. Those browsing photos in-app can now see more details about the images, too, with an enhanced EXIF page for lens, camera, and other details.
It's not the only photo sharing and cloud service we've seen launch today. WiFi SD card manufacturer Eyefi launched its own Eyefi Cloud this morning; we've got a full review of the auto-uploading and synchronizing tool.
Flickr 3.0 for Android is already in the Google Play store, while the iOS version will drop into the App Store sometime today, the company says.
SOURCE Flickr