Harman x Quirky: inventor-made headphones of the future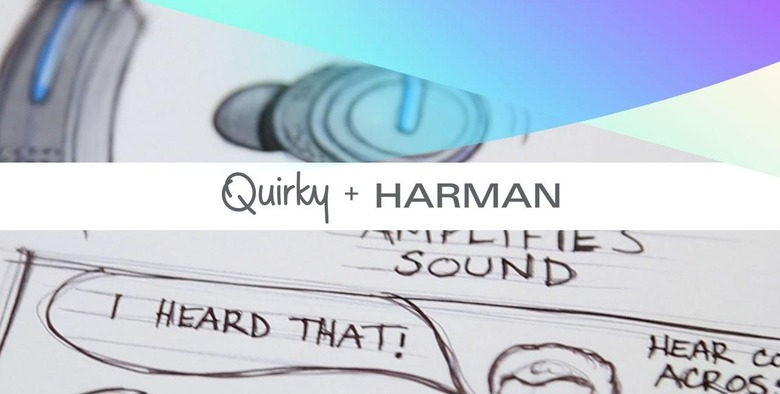 The creator outreach company known as Quirky is the latest to collaborate with Harman on audio products, this time coming to the public with an interesting proposition. The program they're creating and going on to curate goes by the name "The Headphones Of Tomorrow," and like Quirky's normal M.O., they're seeking out inventors from the general public. With Harman onboard for this project starting soon, the final product will have Quirky "work with Harman to make it the next big thing in audio."
"What's the future of headphones," the program asks, "You tell us!" This Invention Challenge, as they call it, suggests that your product submission will enter you in for "a chance to make history with Quirky and the world's leader in premium audio and infotainment systems."
Unlike Quirky's normal submission system, this is a limited-time engagement. Product designers will need to head to the Headphones of Tomorrow portal and submit ideas by Tuesday, the 21st of April. On the 29th of April – just a little over a week later – the "top submissions" will be evaluated live through quirky.com/live – a live video feed.
Above you'll see the project take flight through Quirky. There you'll see how Harman works with three audio brands: JBL, Harman/Kardon, and Infinity.
The duo also suggests that Quirky + Harman will be creating a line of personal, in-home, and car products. Whether or not the whole lot will be the result of this submission process is not yet known.
Harman also recently announced that they'd be bringing Pono audio to cars. We've yet to see products with Pono inside.