HARMAN and Pono team up to bring HD music to cars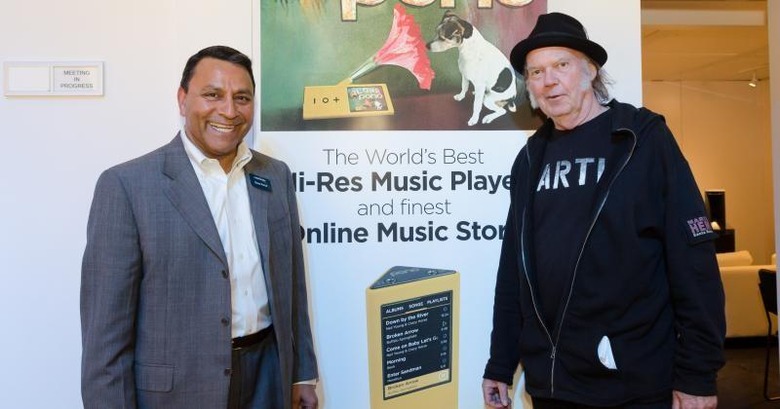 When two of the music industry's top brands say they're going to make listening to music in cars a blast, you better start listening, almost literally. CES 2015 might be all but over, but HARMAN and Pono Music saved the best announcements for last. The company behind the popular Harman Karman audio product line and Neil Young's young Pono brand are joining forces to deliver high definition audio to vehicles, bringing the quality listening experience you find at home or the new Pono Player right into your car speakers.
With video going into quad HD and 4K resolutions, it's time for audio to also level up. Lately, there has been a shift towards higher definition, higher resolution music that you just can't get from MP3s or even CDs. On the CES floor, Neil Young's Pono was one of the main prophets of this new message, and our brief hands-on with the new Pono Player left us pretty much surprised in a very good way.
It's hard to take the Pono Player at first brush. Not only did it look rather odd, almost like that one brand of chocolate, it also sounded too good to be true. But believe it or not, and you better believe it, it does sound that good. Good enough to really heard that HD audio promise over the incessant buzzing of the CES 2015 floor. It feels almost like music heaven, until you're waken up to the harsh realities of price tags. Like the $25 price tag for each high-def album you purchase from the Pono Music catalog, which will also be available to cars in this new collaboration.
HARMAN is also no stranger to quality audio equipment, and sadly no strange to high price tags either. So this collaboration between an experienced veteran and a daring visionary almost makes sense. It also sounds to good to be true. But if this year's CES experience is any indicator, we can expect much from this partnership.
But now the biggest question is what form will this partnership take? And will there be a car maker or makers waiting in line already as well? Or perhaps more importantly, are you ready to have a Toblerone-shaped music player in your car? If you're anything of an audiophile, you will stay tuned.
SOURCE: HARMAN