Pono Player Hands-On: Believe The Hype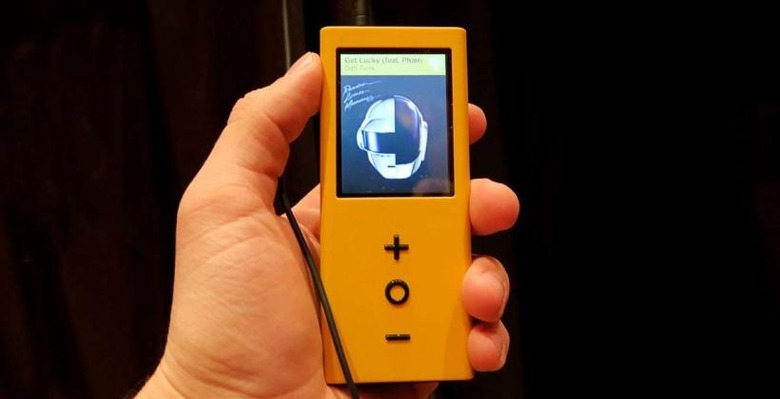 It's a true testament to the high-quality audio delivery of the Pono Player that we're able to suggest that it's all that it's cut out to be at a tech convention. We're at Showstoppers during CES 2015 and it's loud – not deafeningly loud, but loud enough that it's not an optimal environment for listening to tunes. This device delivers sound that's next-level. With a pair of Sennheiser Momentum headphones plugged in, this music player brings a depth to music we simply did not expect.
Pono Player is a very strange shape – it's more of a long triangular lump than it is a standard "iPod-like" music player. At a distance it seems strange, up close it feels nice to hold and to use.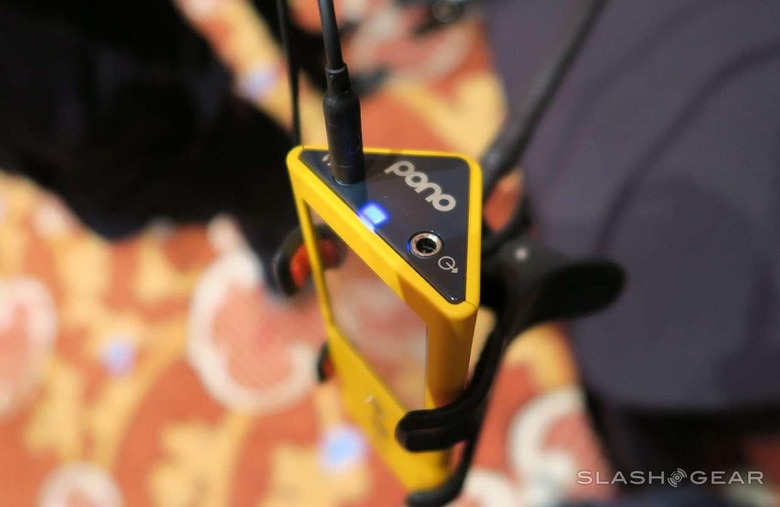 In that arena, the Pono Player isn't all that unlike the HTC Re – it doesn't make a lot of sense until you hold it.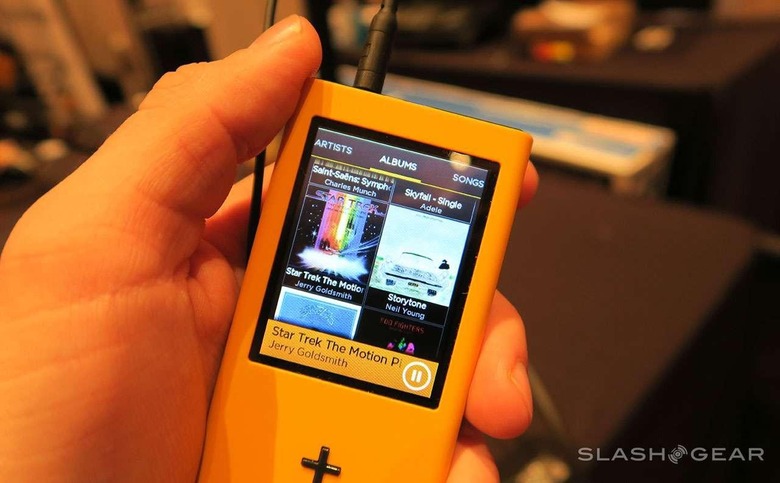 This device isn't cheap. It's going on sale on the 12th of January (that's this next Monday) for $399. It's also going to require that you purchase albums and individual music tracks direct from Pono. That's also going to cost you around $25 per album – sometimes a few dollars more.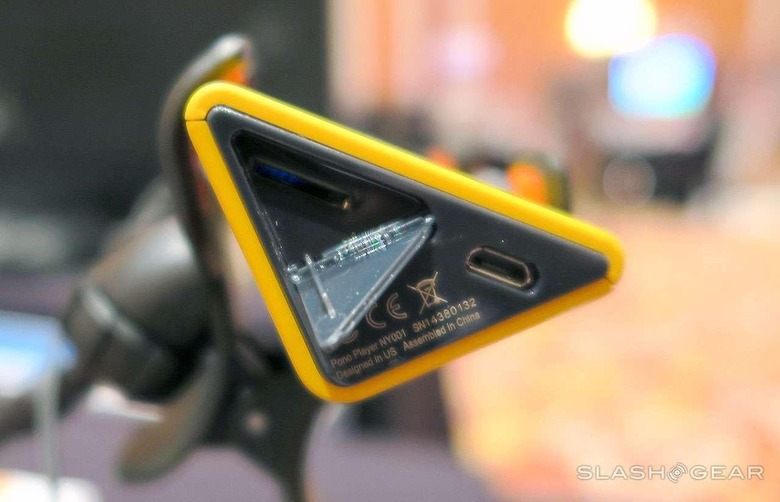 ABOVE: Under the hood you've got a 64GB microSD card included with the device, as well as 64GB of internal storage space. You can also choose to take the 64GB card out and replace it with up to a 128GB microSD card.
For that cash you're getting high-quality audio. Far, far higher quality audio than you've been listening to before with MP3 files.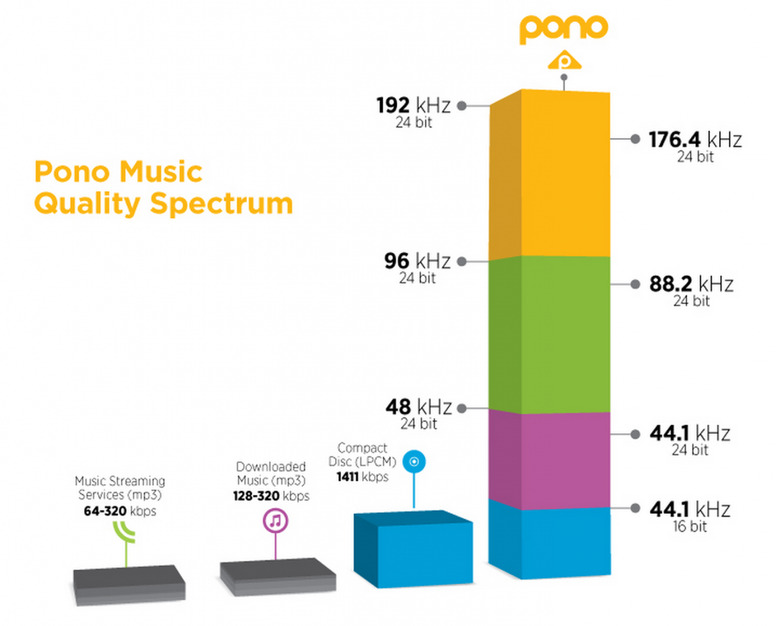 Pono's chart which shows how many more kHz you'll have with a Pono music player and Pono music album than you'd have with music streaming or downloaded MP3. It really makes the case without having you literally listen to the music on this device – visually.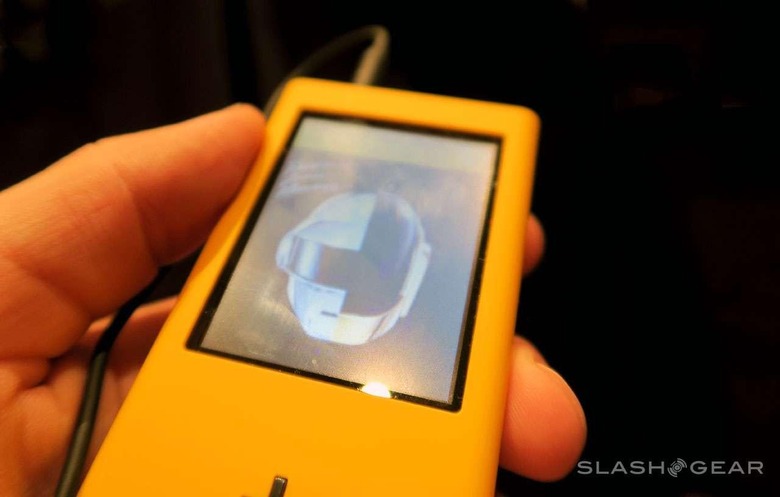 ABOVE: The display isn't the best – but it is touch sensitive, and responsive enough to tap, drag, and move through menus and the rest of the UI as well as you'll need to. Most of the manufacturing cash on this device has been spent on the the music, not the looks of the player.
We'll reserve final judgement for review time – for now, it's easy enough to say it's something we're very much looking forward to getting more experience with.