Hangouts 4.0 for Android is finally here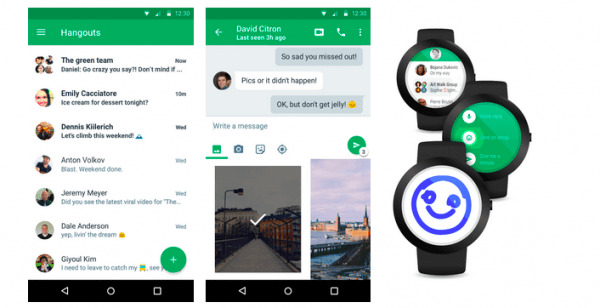 Drop the pitchforks, Android users, because Google has finally released Hangouts 4.0 for your favorite Nexus, Galaxy, or other Android device. Following on more than a month from the Hangouts 4.0 for iPhone launch, the version for Google's own OS gets the fancy new Material Design UI to please the eyes, as well as a promised improvement in performance for those who were losing patience with the messaging client.
According to Google, the speed boost should also see messages deliver faster, as well as have a positive knock-on effect on battery consumption.
Actually getting into conversations should be faster, too. There's a new Compose button, while the contacts list is redesigned for quicker selection.
The attachments UI is also simplified, with support for attaching multiple photos simultaneously among other improvements.
It's the Material Design that'll be the most obvious change, however, matching Google's latest vision of what Android ought to look like, and hopefully making it a little more intuitive to navigate in the process.
Elsewhere, there's outbound Caller ID – so you won't be shown as "Unknown" when you use Hangouts Dialer to make a call to someone – along with the re-introduction of custom status messages. Android Wear support is bolstered, so you can begin a Hangouts message via voice.
If you're a Google Voice user, meanwhile, Hangouts now supports receiving and replying to group MMS messages.
Google will begin the rollout of the new app from today, though it's seemingly a staged release so don't be too surprised if it doesn't show up for your smartphone straight away.
Update: Impatient? APK Mirror has the download now. [Thanks Wesley!]
SOURCE Google