Google Hangouts updated for iOS with Material Design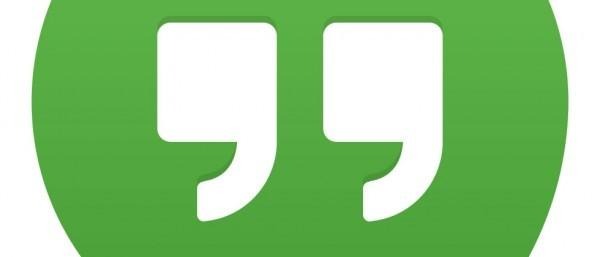 Google's design ethos does not end at Android. Releasing their newest version of Google Hangouts for iOS this week, the company's "Material Design" specifications have taken over. This version of the app is not a bordered affair. No longer will you be drowning in non-Material-friendly bits and pieces. This version of the app is made for the future. It's also made to allow you the ability to send multiple photos in one, singular Hangouts message from you to your best buddy.
This update brings the app just slightly past its good pal, the Android version of Hangouts. Version 4.0 for iOS is prepared for all primary iOS device displays, made for both iPhones and iPads.
Once you've entered text in this version of Hangouts, you'll find a floating button able to lend you a hand sending data.
• Include all your friends with group chats for up to 100 people.
• Say more with status messages, photos, maps, emoji, stickers and animated GIFs.
• Turn any conversation into a free group video call with up to 10 friends.
• Call any phone number in the world (and all calls to other Hangouts users are free!).
• Connect your Google Voice account for phone number, SMS and voicemail integration.
• Keep in touch with friends across all your devices.
• Message friends any time, even if they're offline.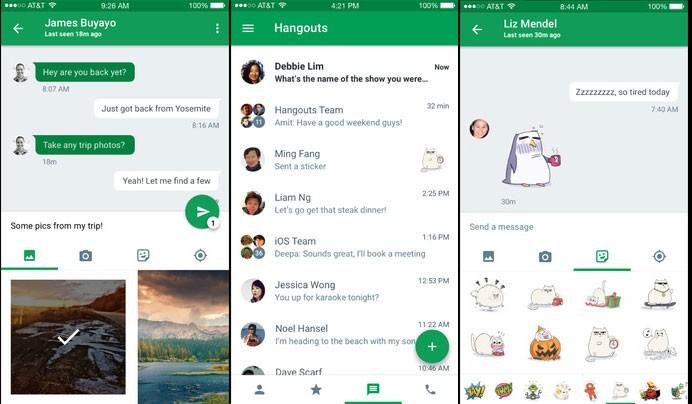 While not new to the ecosystem, this version of the app also allows Voice over IP calls for iOS. Sending your location is also a new perk for the messaging app for iOS.
Version 4.0 of Hangouts is now available in the iTunes app store.