Hands-on with ZTE's Spro Plus, a tablet that's also a projector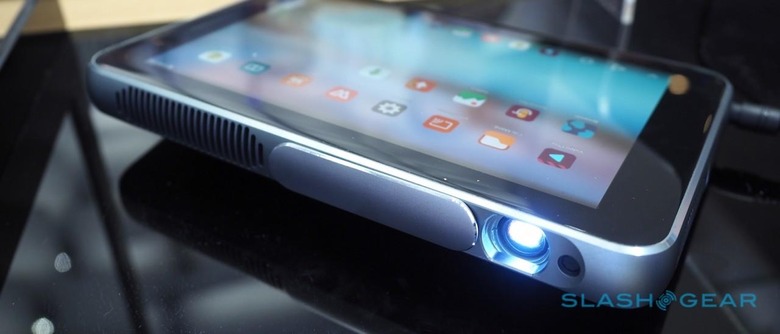 If you thought the days of squeezing a projector into a relatively unexpected place were over, think again. ZTE has brought its latest tablet to MWC 2016, the Spro Plus, and inside its tubby little chassis lurks a straightforward way to inflict PowerPoint presentations and home movies on the innocent.
The tablet itself is no slowpoke. Inside, there's Android 6.0 Marshmallow – complete with a ZTE re-skin, sadly – running on a Snapdragon 801 processor with 3GB of RAM and a happy 128GB of flash storage.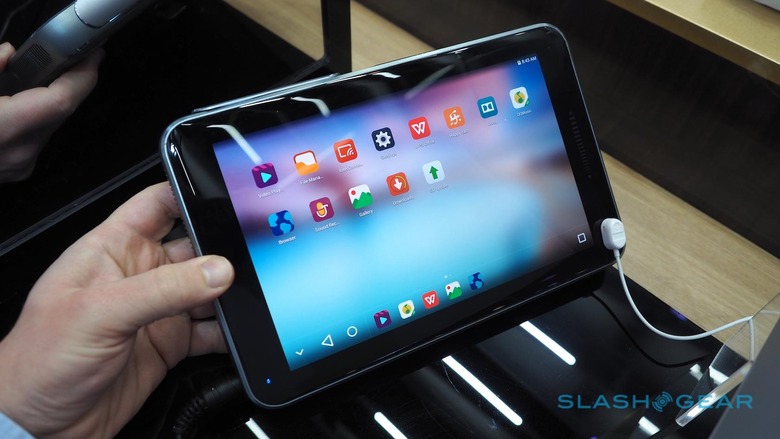 Its display is great, too: an 8.4-inch AMOLED panel, it runs at a healthy 2560 x 1600 resolution. Bright and clear, it has wide viewing angles.
What's inescapable, though, is the size. The Spro Plus tips the scales at a not-inconsiderable 2.2 pounds, and when you hold it you feel every ounce. It's a dense slab and a hot one, too, courtesy of the projector inside. Admittedly the unit I was trying out had been projecting for a while, but it's definitely something to bear in mind if you plan to use it handheld shortly after playing back a movie.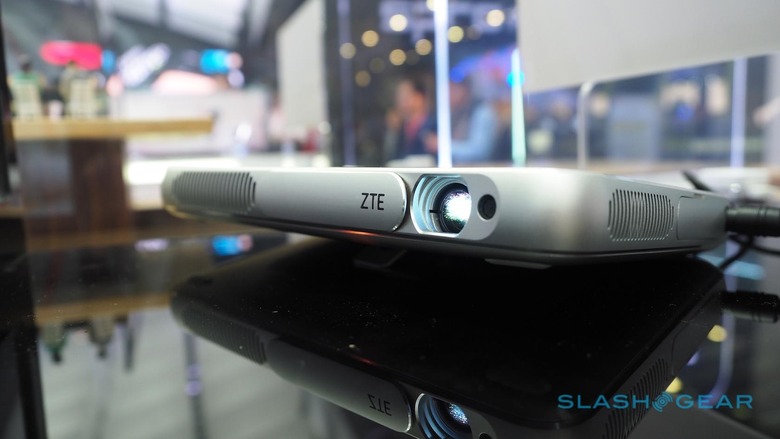 The saving grace might be that the projector itself is surprisingly good. Admittedly it falls well short of the tablet's own display – WXGA resolution, in fact – but it's very bright at 500 lumens and sufficiently detailed that, even when you're looking at a huge projection, details aren't too crunchy.
ZTE claims it'll deliver up to a 300 inch picture, while the battery is said to be sufficient for 4-6 hours of use. That's comfortably more than the average Hollywood blockbuster with room for a vacation slideshow too.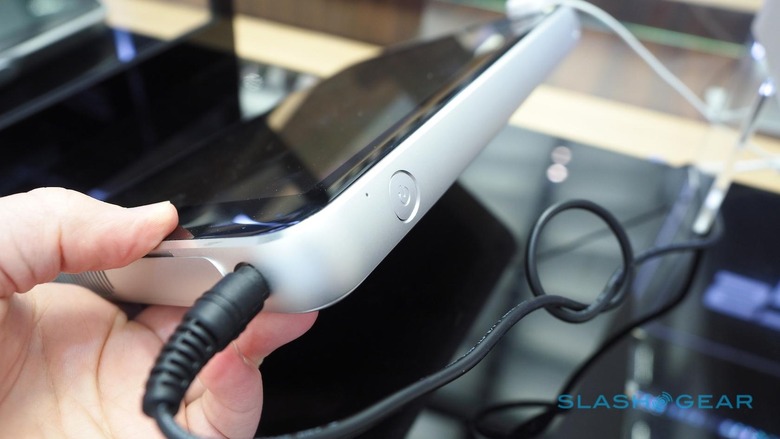 There's a fair chance you'll actually use the projector, too, since it's easy to activate – you simply slide the cover over, across the lens – and since it's a laser system it automatically handles focusing no matter the distance of the surface it's pointed at. A small kickstand flaps down underneath to prop it up and give the vents some room to breathe.
One of the most interesting possibilities ZTE is pushing is turning the Spro Plus into a mobile video conferencing system. A USB-connected webcam could be pointed at a room full of people, while those on the other end of the call could be beamed broadly on the wall; better, certainly, than everyone huddling around a laptop. Its twin microphones are super-sensitive, too; ZTE says they can pick up voices from sixteen feet away.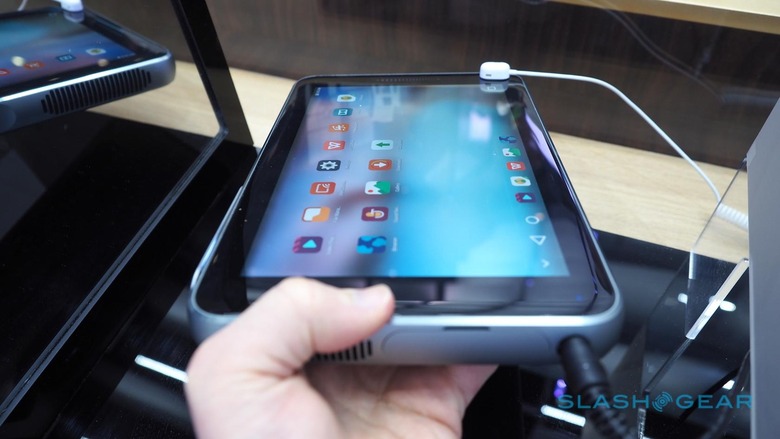 It'd be easy to write off the Spro Plus for its sheer heft, but for a certain audience its combination of speedy Android and flexible projection – that actually looks palatable – could fill a small but useful niche.
ZTE is yet to confirm pricing, but says that the Spro Pro will arrive in the US in June in both WiFi-only and WiFi/LTE versions.