ZTE Spro Plus is a laser projector turned full-fledged tablet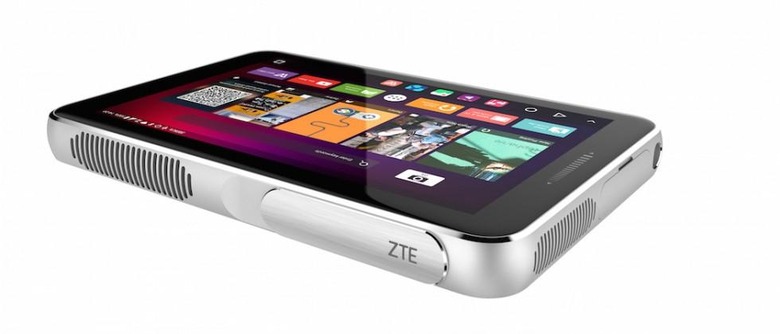 ZTE may not be a household name at this point, but its line of Spro smart projectors have been well-received, with their dual functionality as a mobile hotspot and projector, all in a compact size. Their latest model, the Spro Plus, continues to be an Android-powered, feature-loaded projector, but it's been transformed into a fully functional tablet with a 8.4-inch touchscreen display.
Unveiled at MWC 2016 today, ZTE's Spro Plus obviously has a larger form-factor to account for the 2560x1600 pixel Super AMOLED screen, but it puts the space to good use. Most notable is a huge 12,100mAh battery, a necessity to keep the 500 lumens (that's more than double the Spro 2) projector running for up to 4 hours.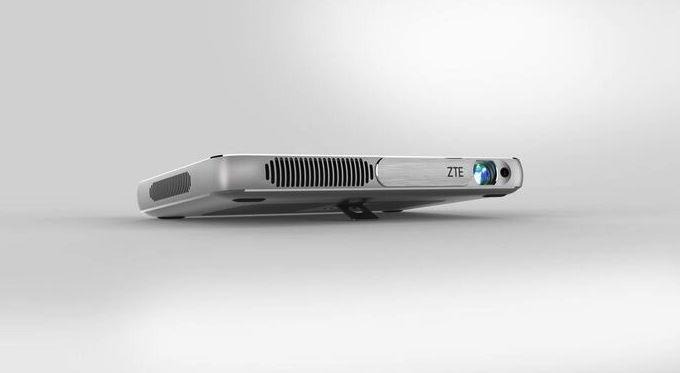 As a tablet device, the Spro Plus comes running Android 6.0 Marshmallow, is powered by a Snapdragon 801 processor with 3GB of RAM, and up to an incredible 128GB of internal storage — more than enough to carry all the presentations and media one could imagine.
As far as a hotspot, both WiFi and LTE models will be offered. Other features include the ability to display an 80-inch image from only 2.4 meters away, along with video conferencing capabilities, and two 4-watt JBL speakers for audio output.
The Spro Plus is due to be available starting this summer, although ZTE has yet to confirm pricing details.
SOURCE: ZTE