Hands on with Viddy: Instagram for Videos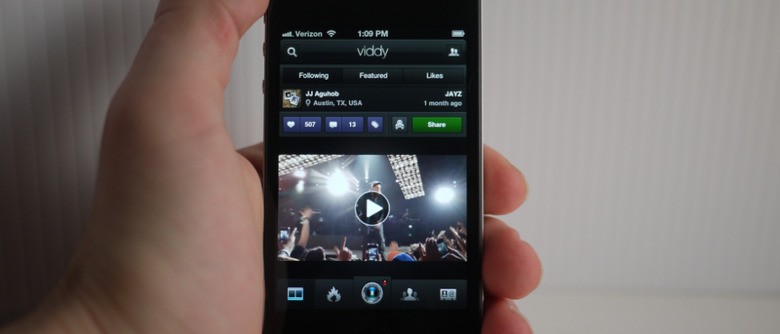 The developers at Viddy Inc have had no qualms about riding the coattails of Instagram as the latter company shot to stardom over the past few weeks – and with an interface nearly identical and videos instead of photos to boot, why shouldn't they? Made by a completely separate set of developers than the folks who brought you Instagram, this app has been described many times in it short history as "Instagram for Videos." Imagine our surprise then when we had a peek at it and it actually was!
This application is made to take the success of Twitter's limitations of text, first of all, and translate that bit to video. You can only take 15 second videos is all that means here. Each video is captured with your camera through the application or is taken from your already created video library and edited and has effects added before you upload it to your stream. Your Viddy stream of videos attaches to your connected Viddy friends and also can be shared, one video at a time, to the services you love so well: Facebook, Twitter, et al.
This application is free in the iTunes App Store right this minute and you'll undoubtedly see a few of your friends working with it the minute you open it up for the first time. You can add effects to your visuals as well as your sound, change the way your video is framed, and download packs of effects that will transform your video entirely if you do so desire. This video sharing app might be a bit harder sell than the utter simplicity of Instagram, but it certainly had to happen – so here it is!
Download Viddy from the App Store for free and if you're on Android – you'll just have to wait! As this app gains popularity we might very well see it move over to Android as Instagram did very recently as well. Can't wait for that one!
Also feel free to browse our most recent collection of iOS App Reviews if you feel so inclined!