Halo Master Chief Collection HD gameplay brings HD 2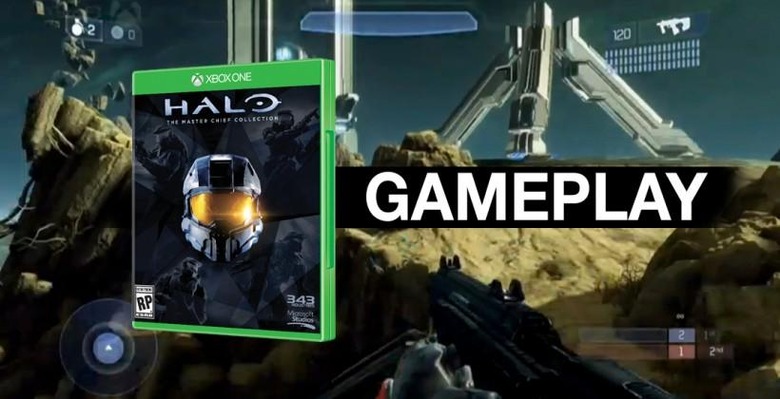 To demonstrate the high-definition revamp Halo 2 multiplayer has gotten in the Halo Master Chief Collection this week, E3 2014 delivered action onstage. What you'll see is a basic match – the same as you'd be playing back with the original version of Halo 2, only here it's far, far prettier. If you like big flat slabs of color, you'll want to pull out the older console – this version is being played on Xbox One.
This demonstration shows what users will be able to play with once Halo Master Chief Collection arrives. There's also an option to play with the original graphics for each game included in the collection, along with the game's original engine. As much or as little as you like, these games are being delivered in their original form.
Here on the Halo 2 Ascension map you'll find three players rolling out – Neighbor, GHOST, and Bravo. They're playing Spartans vs Elites and you'll notice a number of Halo 2 mainstays in full effect. This demonstration is being done in the higher-definition of the two modes of delivery this collection includes.
For more information on the Halo Master Chief Collection, you'll want to head back down into our E3 2014 tag portal. Our first Master Chief Collection article has all the information you could possibly desire. We'll be covering E3 2014 all week, so stay tuned!
UPDATE: Above you'll also see a teaser of Halo 5 multiplayer gameplay. It's not gameplay straight up, but it will give you a tiny whisper of what's to come.