Gumstix-based wearable Linux computer packs WiFi, digital compass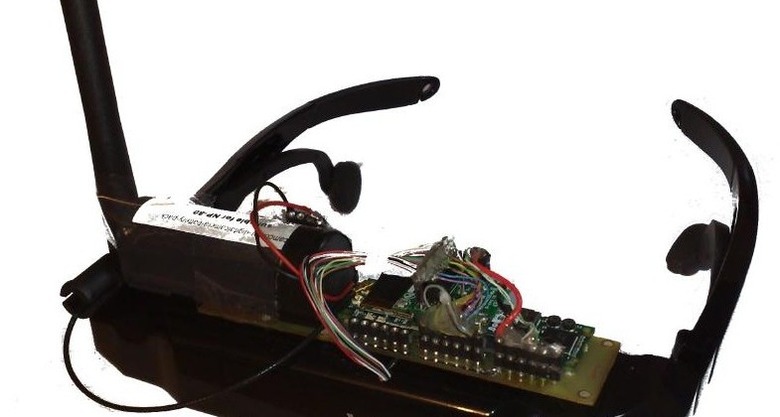 Tempt you with a difficult-to-pronounce acronym, sir?  No?  Well how about a wireless head-mounted
embedded Linux wearable computer
?  The work of Pascal Brisset, the WXHMD takes a pair of Vuzix VR920 video eyewear and straps to them a Gumstix Overo Fire computer-on-module stick, making for – with some wireless networking, a battery and a few other gizmos – a self-contained heads-up display ideal for telepresence work and augmented reality guidance.
Thanks to the VR920 there's stereoscopic 640 x 480 video, together with stereo audio, and the Gumstix adds a 600MHz Texas Instruments OMAP3530 chipset, WiFi and Bluetooth.  There's also a 3D tilt sensor, digital compass and a microphone, despite the whole thing weighing just 180g and drawing 1 amp at 3.7V.
Altogether it's less than $1,000 worth of components, which sounds like a lot until you remember exactly how much NEC are asking for
.  The only concern Brisset has about ongoing use is the safety factor of having all that wireless tech strapped to your forehead.
[
Hack a Day]