GTA V iPhone App Breaks The Fourth Wall

In the last several Grand Theft Auto video games, working with the gamer behind the control stick to allow them a new level of control and freedom in the in-game environment. Here with Grand Theft Auto v (aka GTA 5), the folks at Rockstar Games have taken things to a whole new level of playing with the mind of the player. Here you've got an app for the iPhone (or iPad or iPod touch) that essentially replaces your homescreen in favor of a display that your in-game character might have.
While this certainly isn't the depth we're expecting to see from the likes of Watch Dogs companion apps, the joke is clear. There's a certain brand of humor that goes along with the ever-growing genre of open sandbox kill-em-all games like GTA, and this app furthers the cause like no other.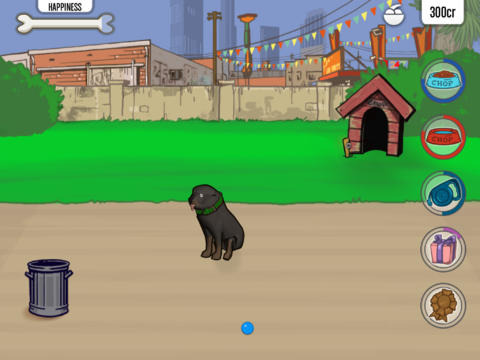 This app allows you to play with Chop the Dog like a Tomagotchi pet, feeding and caring for him while you're away from the computer. It allows you to open up your collection of license plates for your custom vehicles and change what they say – in a very basic sense. It allows you to customize the rest of your "ideal" vehicle too, while you're at it – you certainly don't want to go out with only the cruddiest of stolen rides, after all.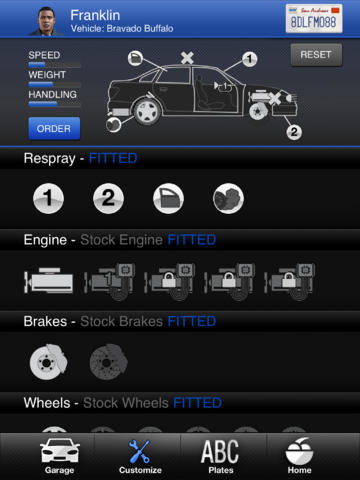 You can move in and play Grand Theft Auto 3 or Vice City – both available on iOS outside the app. You can work with the in-game social network Lifeinvader – something like a down-and-dirty parody of Facebook, MySpace, and Twitter. And of course – you can purchase wares from the Rockstar store.
This is all part of the Rockstar games Social Club, mind you – if you've got an account, you'll be able to log in to the app either immediately or at midnight: we're seeing different results based on what appears to be logins through the full-fledged game itself. Good luck, and don't forget to feed Chop!