Tamagotchi L.I.F.E. app Review: too cute not to try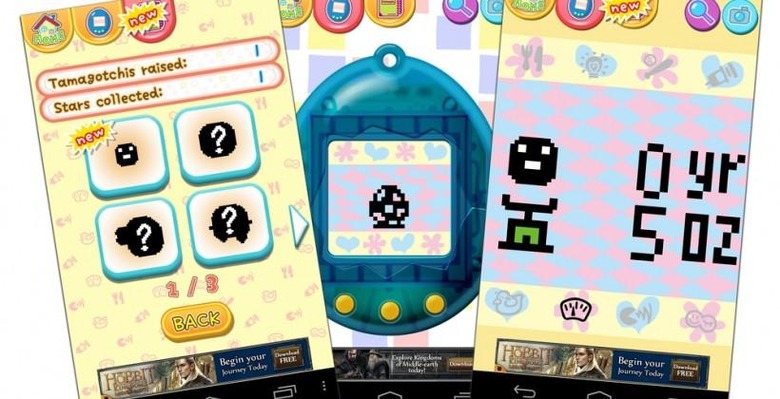 This week the folks at Sync Beatz have decided to revive the Tamagotchi craze with a 16th birthday present for the little toy creatures: an officially Bandai-licensed Android app! This app takes on the life of the original pocket toy, with your ability to work with the digital creature from your childhood in one of two modes: one looks like the original toy, the other utilizes your full Android smartphone display. Is it time to jump back in with the pixel-monster babysitting button-pusher once again?
When you are ready to admit you're curious about the Tamagotchi app, you'll be ready to start the healing. The original toy (which is still sold today, mind you) consisted of a flattened-out egg-sized plastic keychain device with a display that was able to show off a set of one-color pixels and three rubbery buttons. These buttons activated a series of options in the game, the game consisting of caring for a little smudge of a monster that grew up in real time.

The big draw with this device was that the creature had to be fed, cleaned, played with on a fairly regular basis throughout the day in order to keep it "alive". The device needed no battery charging because it required so little computing power, and you were able to re-set your game with a holding down of the two outer buttons (of the three). Here in 2013, the story is essentially the same.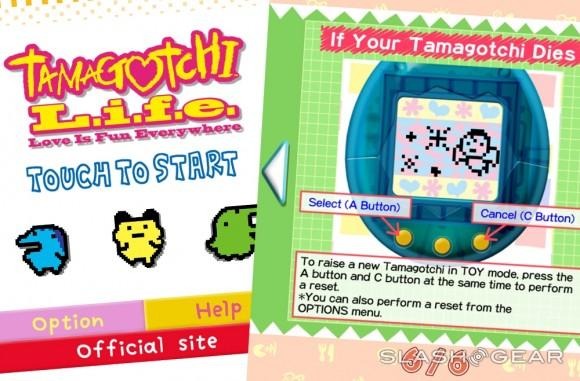 It's quite surprising that Bandai didn't take the time to develop the game on its own given their involvement in the increasingly mobile world of gaming already. The fact that we see a banner advertisement at the bottom of the display when the game is opened right out of the box is concerning, too – this doesn't feel as officially representative of the source material as, say, the DIE HARD app also revealed this week.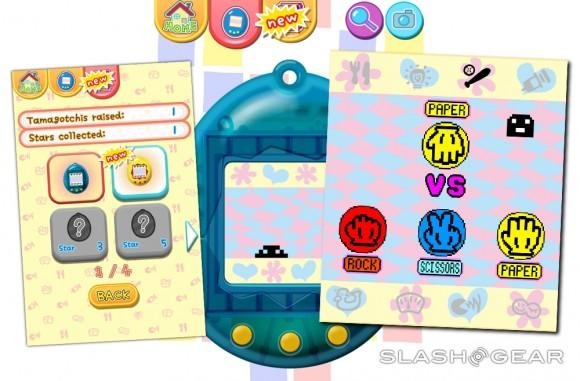 That said, you do get to raise an electronic pixelated animal on your own, and it does take place in real time. You do get to feed it, play games with it (including a fabulous rock-paper-scissors in mobile mode), and yes, clean it's poop up as well. You can work with a variety of sharing tools, and you can take comfort in knowing that the app works with the newest version of Android on the Nexus 4 as well.
It's free, go ahead and grab it if you dare – there are advertisements inside, but they do fade away from time to time, leaving you in Tamagochi peace.