GTA V continues in-game pet dog customizations with Chop

This week the folks at Rockstar Games have had a bit of an information spill from Grand Theft Auto 5 with details on a customizable pet dog named Chop. This dog will be appearing as partner to one of three main characters in the game and will have "100% customizable" accessories – collars, chains, and everything in-between. We'll leave it to Franklin to decide what's appropriate as he rides the line between legitimate and nefarious business once the full game appears.
This information comes from the paperback publication Famitsu and were brought to the web by an intrepid fan board member watamaru to GTA Community. It's there that the following details were let loose – and please excuse the very basic translation action.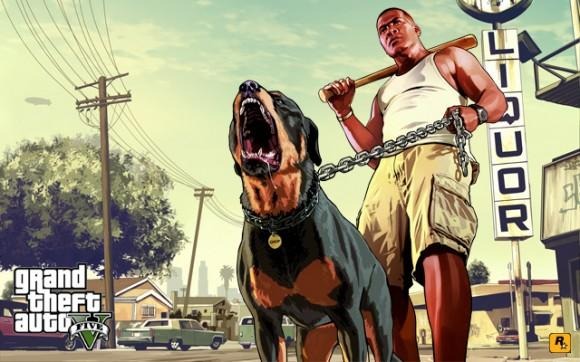 • Each character has a walk of their own

• You can change the dog's accessories

• The dog may be lost

• Wild animals will be able to be hunted

• More than 15 unique animals will be running through the game's environments

• Game will feature a full-fledged underwater mission

• Characters can go for a drive together (Trevor with Michael) on jet skis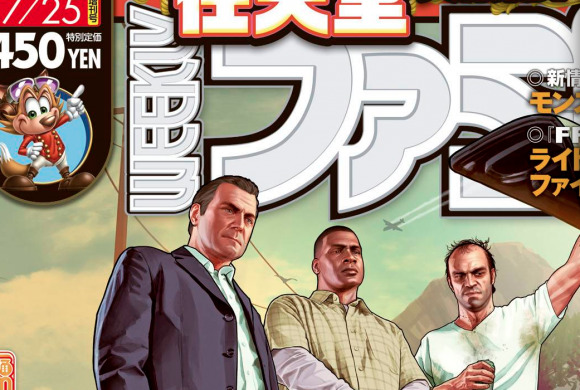 Also included are images such as the one you're seeing below, here reminding us that the game will continue to work with helicopters on the chase, revealing a bit of a speed boat element as it does so. With more than 15 animals on the run, we're expecting both land-based and aquatic beasts to be appearing – and not just birds as you're seeing in the backgrounds of many of the shots revealed for the game thus far.
Have a peek at one of the more revealing gameplay videos here as well, and be sure to continue to follow the full-on GTA action through SlashGear's Rockstar tag portal as we move ever closer to the worldwide release date on 9/17/2013. Or October 10th, if you live in Japan – according to Famitsu, that is.
Have a peek at SlashGear's Grand Theft Auto V official gameplay video breakdown for analysis from start to finish.
BONUS: for those of you waiting to see dogs in GTA, there's always odd modifications like the one you're about to see. We're expecting one whole heck of an upgrade from this nastiness when the GTA 5 shows their dogs for real.
VIA: GTA Forums; Complex