Grand Theft Auto V official gameplay video breakdown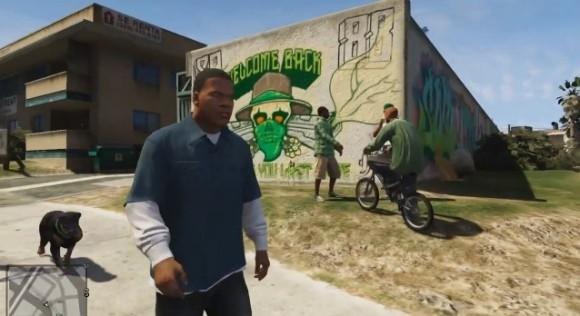 Rockstar Games released the first gameplay video for GTA V yesterday. It was merely just a introduction to the game with narration in the background, but it was the first time we ended up seeing actual gameplay footage of the upcoming game. We saw the usual Grand Theft Auto shenanigans, but there's so much more that you may have missed during the gameplay video.
Of course, you already know that GTA V will consist of three main characters that you'll be able to switch between freely in the game. These characters include Michael, Franklin, and Trevor, all of whom have vastly different personalities, but they seem to work together nicely in the game.
However, during the character introductions in the video, you have spotted a quick look at a Rottweiler dog following Franklin around (pictured above). Does this mean that players will be able to have pets in the game? Further along in the video we also see gameplay footage of a dashcam ride-along in one of the police cars during a pursuit. Does this mean that players will be able to act as police officers and attempt to catch one of the characters. It doesn't really seem plausible, but we'll see what happens.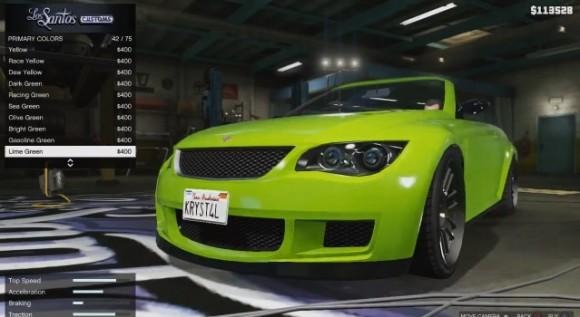 As for things you can customize in the game, Rockstar gives us a peek at the customization options of cars, including getting a new paint job and new wheels. There's also a bar graph in the lower-left corner that shows you the car's performance ratings, such as top speed and acceleration, hinting to the possibility that you'll also be able to upgrade performance and add things like turbochargers and upgraded air intake kits. There's certainly a lot more you can do with your car than what Pay 'n' Spray offered in past GTA titles.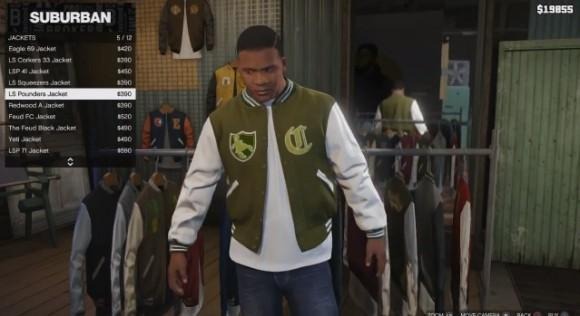 You'll also be able to buy new clothes, which we've seen in past GTA titles, but the quick glimpse that we received of this feature looks as if buying new clothes will be a lot more immersive than previous GTA iterations, and it seems there will be a lot more styles to choose from to get just the right fashion look.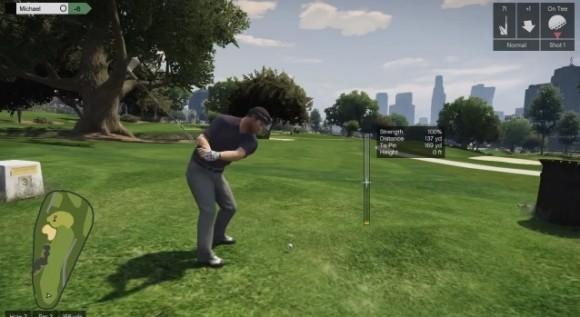 As for different activities that you'll be able to do in the game, the video reveals a handful of them, including golf, tennis, cycling, base jumping (or it could be skydiving), and even hunting. You can even meditate in the game, which sounds weird, but we're guessing that all of these various activities have an effect on your characters health and overall stat points, so by doing these activities and sports, you can improve your characters.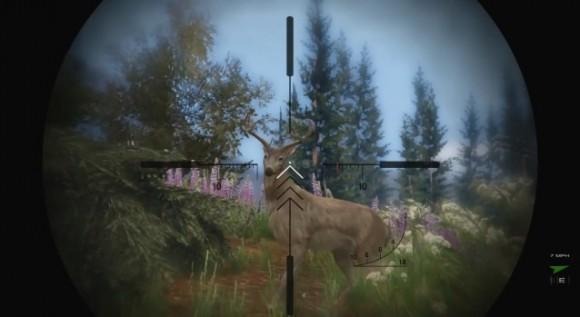 We also get a quick look at multiplayer in Grand Theft Auto V, which Rockstar is calling Grand Theft Auto Online. The gameplay video doesn't show much — merely just a guy looking out from a building at all these other players while a fighter jet passes by. And yes, it looks like multiplayer will allow the ability to fly fighter jets.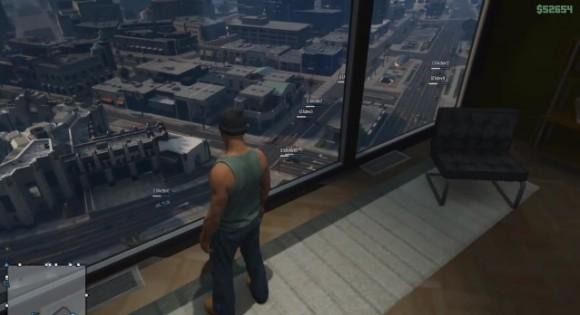 Other tidbits that we see in the video include the ability to buy stock in companies (Ammu-Nation, for example, allows you buy stock in the company), and players can even get into the real estate business to look for a property to buy. The game includes many features that we've seen in past GTA titles, but they've all been cranked up to 11 to include more options and immersiveness.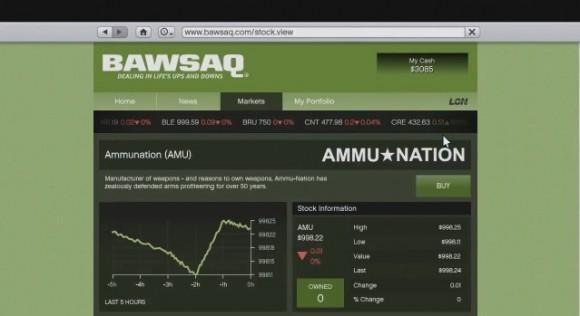 Grand Theft Auto V will be released on September 17 this year for the Xbox 360 and PlayStation 3. No word yet on if the game will be heading to PC, but we're keeping our fingers crossed. Rockstar also didn't mention availability for next-generation consoles, but that doesn't seem like that's in Rockstar's plan as of now.