Grand Theft Auto V official gameplay video debuts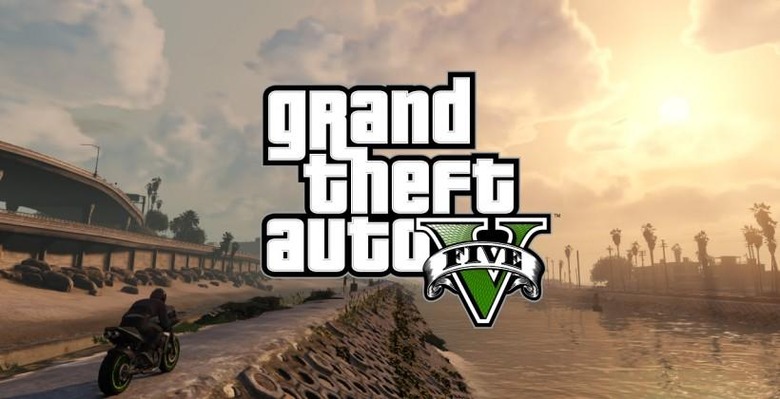 As if you're not already hurting to play some new Grand Theft Auto, the folks over at Rockstar Games released an almost 5-minute long gameplay video to the public. This is the first time that we're seeing gameplay of Grand Theft Auto V, and Rockstar narrates us through an introduction of the game to get us prepared.
As we've known for sometime now, Grand Theft Auto V will feature three main characters instead of just one. There's Michael, Franklin, and Trevor, all of which are quite unique in their own way. The game will let you switch between these three characters, almost like controlling your own team, where the players you aren't actively controlling at the time are simply on autopilot until you take over.
The video also features different things that you can do besides run away from the cops and blow stuff up. Players can customize cars, such as picking a new paint job and choosing new wheels (a much better selection of features than the Pay 'n' Spray auto shop in previous GTA titles).
Players can also play golf and tennis, as well as go skydiving and cycling. You can even meditate while watching the sunset (a bit weird, yes). You can also go hunting for deer and other wildlife. Mechanics in the game have changed a bit as well in order to make a better gameplay experience. Switching guns is a lot quicker this time around, and driving cars looks to be a better experience than previous titles.
One of the biggest features of Grand Theft Auto V, however, is the number of heists that your three main characters have to pull off as a team. The best part is that the player gets to choose how to perform these heists, such as robbing a jewelry store quietly and stealthy, or breaking in and making a huge scene. In the end, GTA V looks to be one of the most immersive games in the series to date, and with a release date of September 17, we still have a ways to go before we can get our grubby hands on it.