GTA: San Andreas arrives on Windows Phone (but there's a catch)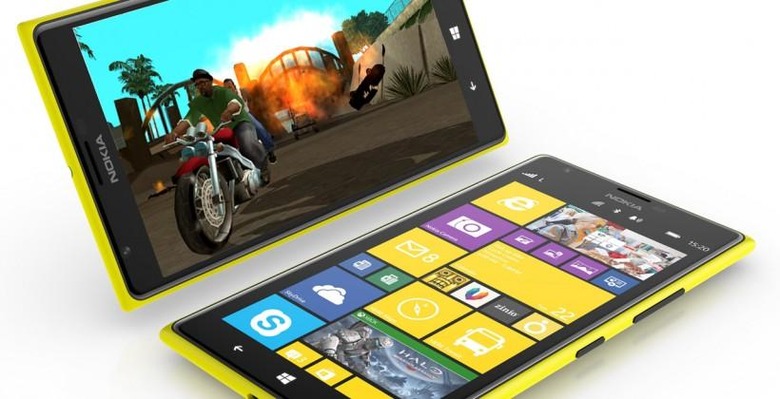 Grand Theft Auto: San Andreas for Windows Phone has been released, arriving on Microsoft's smartphone platform only a few weeks after its iPhone and iPad launch. The game has been reworked for smartphone play, with remastered graphics and a choice of three different control systems depending on player preference. Unfortunately, you'll need one of a limited number of Windows Phones to actually play it, which may leave many frustrated.
Those phones are Nokia's Lumia 1520, 1320, 822, 820, and 810, or HTC's 8XT. Conspicuously absent is the Lumia 1020 PureView, for instance, and indeed what was the 2013 flagship series of Lumia 920, 925, and 928 handsets.
Those who do get to play get a new set of characters and car models, and Rockstar Games says there's more than 70hrs of gameplay in total. However, since you'll probably be doing more "snackable" play in those moments you're waiting for a bus or train, or in-between classes or meetings, the checkpoint system is now "more forgiving" too.
Dual analog sticks and customizable buttons are offered, and there's the choice to have some controls disappear when they're not being used; handy if you haven't got a big-screen Windows Phone like, say, Nokia's Lumia 1520. There's also adjustable graphics settings.
GTA: San Andreas for Windows Phone is a $6.99 download from the Windows Phone Store, available from today. We're hunting more details on the compatibility issue, and will update if we hear more.
Update: Although not officially supported, we're hearing from Windows Phone owners that the game works find on their Lumia 920 and 928. If you've had any luck with your handset, let us know in the comments!