GSM Galaxy Nexus gets docks in the Google Play Store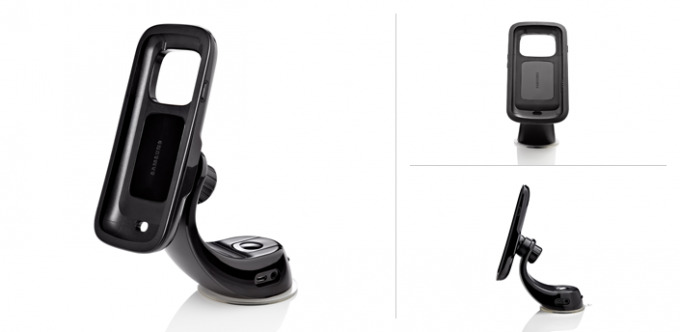 When Google released the Galaxy Nexus on the Play Store for a wallet-tempting $399, it seemed like they were tired of waiting for the likes of AT&T and T-Mobile to get their own versions of the developer phone out the door. Similarly, Verizon customers have been waiting about six months for first-party accessories for the popular phone. Verizon owners will have to keep waiting, but those who bought the GSM phone in the US can now deck it out with various docks.
There are three docks available: one for the car, one for the desk and one for an entertainment center, though I suppose all of them could be used in various locations. Notably (and unlike the Samsung-branded car dock released for the Verizon version) the car dock and desk dock make use of the Galaxy Nexus' three pin connectors on the right side of the device, allowing it to easily slide into place and begin charging. There's no mention of an automatic docking mode, like the Nexus One had.
The vehicle dock and desk dock run an even $54, with the HDMI dock costing slightly less at $49. Google makes a point of letting potential buyers know that this is only for the GSM model, and that Verizon's CDMA version will not work (it's about a millimeter thicker). Of course, they should also work for those of you who have the international version in the US, since the hardware is identical.