Groupon coming to cash registers as coupons get technical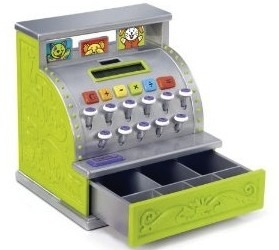 Groupon is in talks with electronic payment hardware provider Verifone over integrating easier coupon redemption into its systems. According to Groupon president Rob Solomon, speaking to Businessweek, Verifone is among a number of companies the group purchase site is holding discussions with, and may involve the addition of a dedicated Groupon button to cash registers so that businesses could more easily deal with shoppers using the discounts.
"We are in an evaluation mode" Solomon suggested, claiming smaller retailers had been overwhelmed with Groupon interest from customers and needed an easier way to process the coupons. A trial is expected to roll out, though no timescale for its launch has been given.
It's not the only non-traditional payment method Verifone is looking to. The company announced last week that it was adding NFC support to all upcoming hardware, a major step in enabling tap-payments from smartphones and NFC-enabled credit and debit cards.