Verifone adding NFC to all new payment systems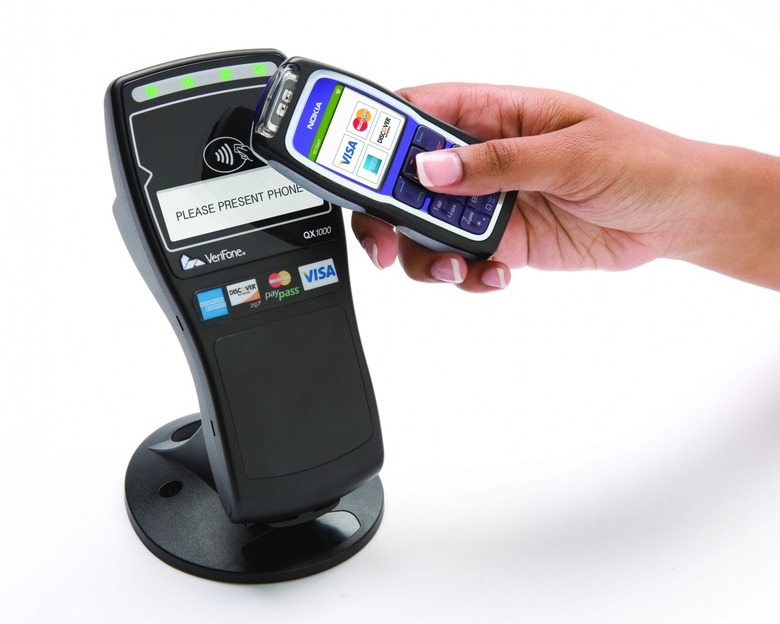 Point-of-Sale (POS) hardware specialist Verifone has confirmed it will be integrating NFC support into all of its new terminals, a move that should dramatically speed the adoption of wireless payments. Describing the decision as a reaction to "merchant resistance," CEO Douglas G Bergeron told NFC World that those retailers upgrading their POS hardware will find that they are automatically able to process NFC and contactless payments. However, he also cautions that throwing in an NFC chip won't be sufficient to kill off traditional payment methods.
"This isn't just an issue of adding an NFC reader," he explains, "it requires deep software richness at the point-of-sale to interact with the smartphone and manage a services-based model encompassing new applications and deployments without disrupting operation of existing card systems." For instance, he suggests coupons, loyalty rewards and discounts for those using NFC systems, so as to encourage what may initially be seen as a gimmick.
Primarily, though, Bergeron insists that speed of adoption is key: 10-percent acceptance, he reckons, is not sustainable. While the new POS systems won't be inside every store straight away, by removing any price barrier to the NFC hardware there's at least more chance we'll see mobile payment support spread more readily.
[via IntoMobile]