Griffin goes big with their first retail store opening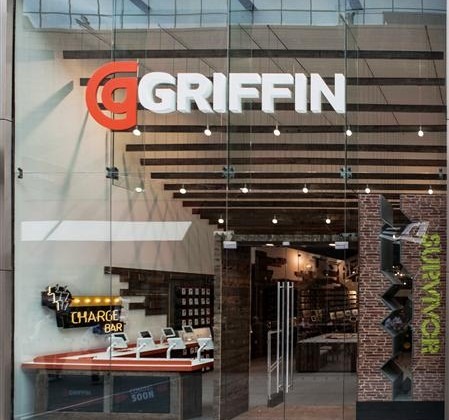 The folks at Griffin today have just opened up their first retail store in just about the most opportunistic location in the entire universe: right across the street from the London Olympic Stadium. This lovely new base camp for the brand will be celebrating Griffin's 20th anniversary and showing how far this Nashville, Tennessee company has come. Inside you'll find a set of interactive consoles, listening stations, and charge-up ports that'll certainly have more than just a little bit of traffic running through them throughout the future, especially during the Games this year.
Inside you'll find Griffin brands as well as associated brands made to show the power of the company and to bring on 1,500 square feet of for-sale products for electronics lovers galore. As Mark Rowan, President of Griffin Technology notes: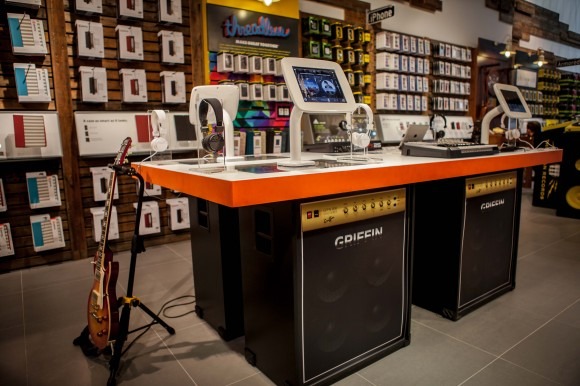 "The opening of our very first store celebrates a huge milestone for Griffin Technology. We have been leading the way in developing innovative and groundbreaking accessories for the past 20 years. This store will allow us to share our vision and our products with consumers firsthand. And, with the spotlight very much focused on London and the 2012 Olympics, there's no better place to unveil our very first store than at Westfield, Stratford City, directly across from Olympic Stadium." – Rowan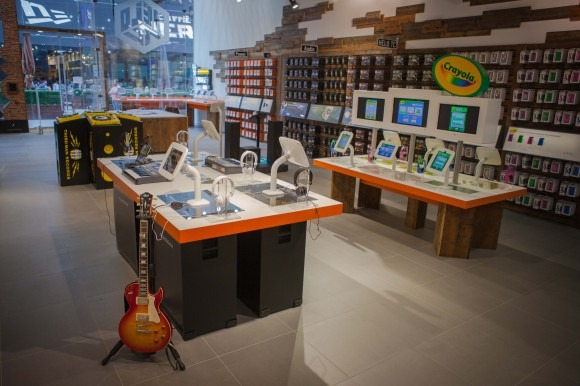 You can find this 30-foot glass window-fronted storefront open immediately if not soon and inside you'll find everything from Griffin's HELO TC range of mobile device app powered remote controlled helicopters to a test center for that hardcore cases you might know as Griffin's Survivor. Crayola brand accessories will be in the house, as will Threadless collaborations with Griffin, and New York-based textile designer Sandy Chilewich products will be up for sale as well.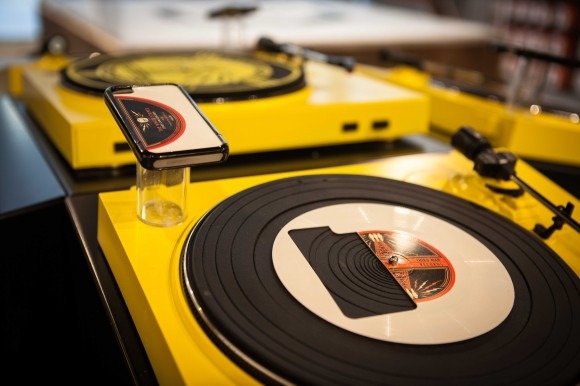 Then don't forget the appearance of Third Man Records gear (Jack White's record label) while you're at it! Check it out this summer!