Griffin teams with Threadless for artist-inspired iPad/iPhone cases v3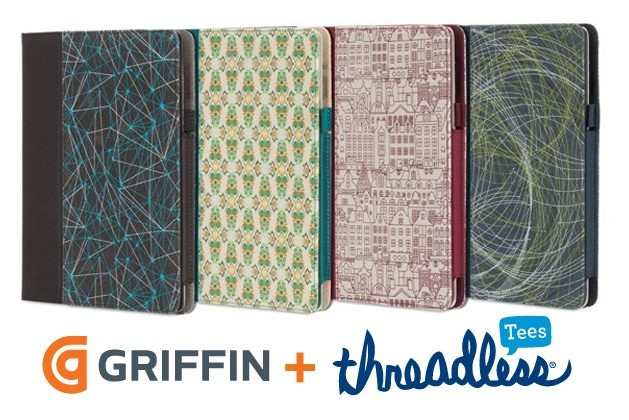 It's a team-up that had to happen one way or another, and Griffin is taking the opportunit to make this situation a go: Threadless artists will coon be appearing on iPad and iPhone cases galore for the third time! This collection will feature Griffin's Elan Folio for iPad as well as their super-slim cases for the iPhone 4/4S with a third collection continuing the already-successful collaboration between these two big web-based-fun companies to keep you in the colorful accessories game!
"Griffin + Threadless = one awesome case" is their motto, and with designs such as "Peacock," "City Canals," "Circle Dots," and "Atlantis," they'll be making it happen without a doubt. Those four designs are what you're seeing for the iPad, while the iPhone will be getting "Is That An Amp in Your Pocket?" and "A Happy Day in the Backyard," in super-slim cases. The iPad case is printed on heavy-duty canvas features a fold-up stand and a flip-open case cover.
These cases will be available immediately if not soon at $49.99 for the iPad cases and $24.99 for the iPhone cases. You can find them all at Griffin's online store as well as at Threadless.com – grab em all if you dare!