Green Apple: 100-percent renewable energy milestone reached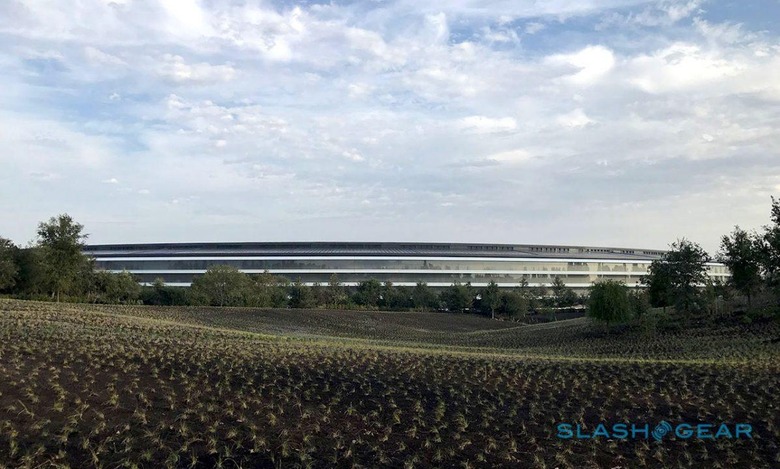 Apple now powers all of its worldwide facilities – everything from retail stores to offices like Apple Park – with renewable energy, the company has announced today. The milestone sees Apple produce 626 megawatts of clean energy globally, courtesy of 25 currently-operational energy projects.
286 megawatts of that came from solar panel generation that came online in 2017 alone. Fifteen more projects are currently in construction, Apple says. When they're complete, it'll mean in excess of 1.4 gigawatts of energy generation, spread across a total of eleven countries.
As you can guess, therefore, this hasn't been a milestone that's been easily – or quickly – reached. Apple's data centers have actually been 100-percent renewable energy powered since 2014, in fact. It's not just solar, either: there are also wind farms, biogas fuel cells, and micro-hydro generation, along with various energy storage technologies to actually save that electricity until it's required.
Of course, there's more to Apple's business than just offices, data centers, and retail stores. The company says it has also made headway with its manufacturing partners and suppliers, though there's still some way to go. 23 such suppliers have agreed to commit to all of their Apple production with clean energy, Apple claims. That's nine more since the last round of announcements.
The list includes a variety of suppliers. Perhaps the best-known will be Pegatron, which assembles the iPhone among other devices, and Quanta Computer, which produces Mac models. However, there's also a number of lesser-known specialists, like Quandrant which supplies magnets and magnetic components, Finisar, which makes lasers and other components used in Face ID, and ECCO Leather, which supplies leather used in cases and more.
With Apple's supply chain so large – the company completed 756 facility assessments alone in 2017 – there's unsurprisingly no public timescale for when they all will be as green in their power consumption as Apple's direct facilities are. It's an expensive process to embark on, too: Apple has deals with providers all around the world, and has to work around local limitations such as physical space, weather, and more.
The news comes a week after Google announced it hit 100-percent of its 2017 electricity usage coming from renewable energy. Interestingly, the vast majority of Google's green power came from wind. In contrast, the majority of Apple's comes from solar.