Google hit 100% renewable energy goal in 2017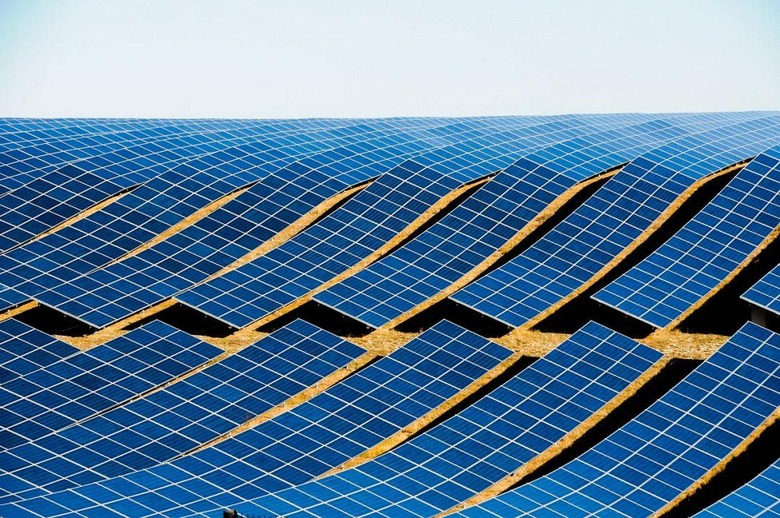 Google has hit a major green milestone: it bought enough renewable energy to match 100-percent of its 2017 electricity usage. That's in line with the company's previously stated goal, helping it increase its environmental friendliness while ensuring its facilities aren't an energy burden. Back in late 2016, Google revealed that it was about to reach its goal.
According to Google's post back in December 2016, the company would match 100-percent of its 2017 energy usage. In an updated post today, the company says it managed to hit that goal, having purchased enough renewable energy to cover its entire electricity usage last year. By matching its usage, the company means that it purchased enough renewable energy to cover what it used, though it didn't use that renewable energy itself.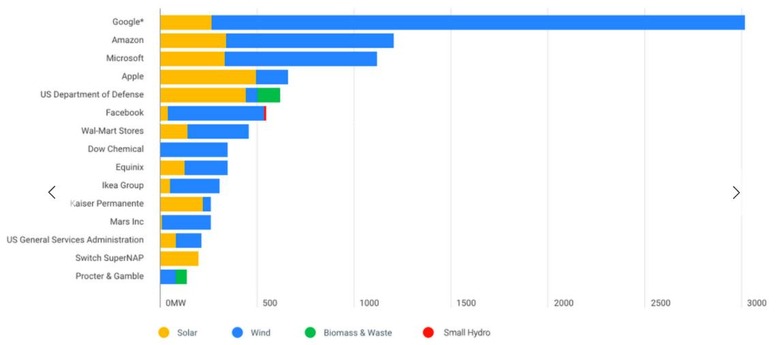 The company seems to take a jab at Microsoft's recent proclamation; Google directly says, "No corporate purchaser buys more renewable energy than we do." The Internet giant provides the handy chart shown above, which includes renewable energy purchased in the US, Mexico, and Europe. The company says it has contracts for purchasing 3 gigawatts of renewable energy from projects.
Overall, Google states that its contracts for renewable energy cover more than $3 billion in new capital investments into projects around the globe. Each year brings new contracts for renewable energy, with the projects themselves usually involving 1 – 2 years to actually build the system. The company has seen excellent improvements in a short period of time; back in 2016, Google covered 57-percent of its energy usage.
What about the future? Google says it is building new offices and data centers to keep up with demand for its products, and that it'll keep signing new renewable energy contracts to match its expansion.
SOURCE: Google