Grand Theft Auto San Andreas hits iOS, Android, Windows Phone next month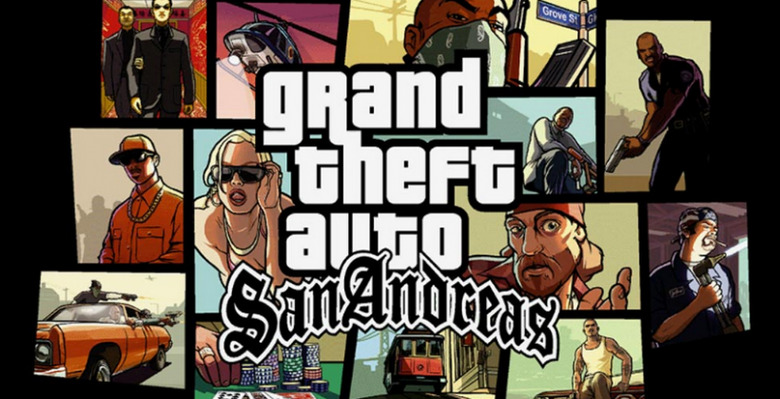 Having already released GTA III and GTA Vice City, the folks at Rockstar Games have announced this week that they'll be bringing on the likes of Grand Theft Auto: San Andreas to Android this December. This release will be the biggest and the best in this sort of genre for the Android, iOS, or Windows Phone 8 platform without a doubt, coming in after two successful cross-platform releases in the past couple of years. This version of the game will be released in a similar fashion to the previous games, with nearly as much excellence as the full-sized console-level games as they appeared originally.
The folks at RockStar have suggested that Grand Theft Auto: San Andres "has been upgraded for its mobile release." This may mean that it'll be working with a change of heart in the gameplay department, but it definitely has implications for graphics. While the original version did roll out with great success for its original consoles, RockStar suggests that this will be "the best-looking version of San Andreas yet."
This enhancement works with "newly remastered graphics including dynamic and detailed shadows, greater draw distance, an enriched color palette, plus enhanced character and car models". Sound hot enough for you? It's likely this game will roll with graphics roughly similar to those executed with the PlayStation 2, while Android and iOS and Windows Phone devices all work with resolutions ready to roll with graphics even better than the original.
ABOVE: the original San Andreas on PS2.
This release works with full physical controller support – hello NVIDIA SHIELD and "Made for iOS" – as well as three different control schemes for driving and maneuvering. You'll also find a newly updated checkpoint system made to click simpler than the original and for "easier progression."
This version of Grand Theft Auto: San Andreas will be coming to iOS, Android, Windows Phone 8, and Amazon Kindle devices inside December 2013. Keep an eye out!