Grand Theft Auto: Vice City hits Android and iOS on December 6th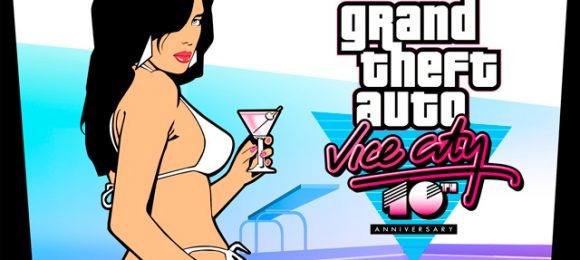 It's time for a 10th anniversary celebration of the second wave of mass killings and stealing of fabulous automobiles with Grand Theft Auto: Vice City for both Android and iOS. On December 6th you'll be able to pick this game up from the iTunes App Store and the Google Play app store for $4.99 USD for most any device you can imagine, including Android phones, tablets, the iPhone, iPod touch, and the iPad. Those of you who just cant wait that long should bust out the original Grand Theft Auto 3 – on both platforms already, just incase you did not know.
The team at Rockstar is proud to present Vice City for the following Apple devices: iPad, iPhone 4, iPhone 4S, iPhone 5, and iPod touch 4th and 5th gen. At the moment they've not got the iPad mini listed, but it'd be quite the stretch to think that the iPad 2 were supported but the iPad mini weren't. Those of you working with Android might want to check the specific list here before dropping some cash.
Android Phones: Motorola Razr, Razr Maxx, Razr Maxx HD, Motorola Atrix, Motorola Photon, Motorola Droid Bionic, HTC Rezound, HTC One X, HTC One S, HTC Evo 3D, HTC Sensation, HTC Droid Incredible 2, Samsung Galaxy Nexus, Samsung Nexus S, Samsung Galaxy Note 1 & 2, Samsung S2, Samsung Galaxy R, Sony Xperia Play, Sony Xperia S, P, T & TL, Sony Walkman Z Series Media Player, Samsung Galaxy S2, Samsung Galaxy S3, Google Nexus 4

 

Android Tablets: Acer Iconia, Asus Eee Pad Transformer, Asus Eee Pad Transformer Prime, LG Optimus Pad, Medion Lifetab, Motorola Xoom, Samsung Galaxy Tab 8.9 / 10.1, Samsung Galaxy Tab 2, Samsung Galaxy Note 10.1, Sony Tablet S, Sony Tablet P, Toshiba Thrive, HTC Flyer, Google Nexus 7, Google Nexus 10
This list is comprehensive to a point – these are just the devices that the development team behind the game has tested and confirmed. If you've got a hot device looking to work with the game, I'm sure they'll be happy to hear that you've tested it out for yourself and made it work fine.
This version of the game will have native-resolution graphics and enhancements unique to the mobile universe, specifically tuned to Android and iOS. Updated character models will be busting out with lighting effects updated throughout the game, while firing your pistol has become more precise and your control layout is completely customizable by you. RockStar Games also plans on boosting their warehouse with a collection of 10th anniversary collectables just in time for the holiday season as well – grab em!
[via RockStar]