Grand Theft Auto Online updated to fix deleted cars and ugly characters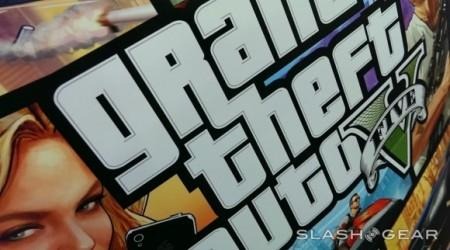 An update to Grand Theft Auto Online for both PS3 and Xbox 360 gamers should fix missing cars, mods that disappear, and an exploit which allowed the same vehicle to be sold multiple times, as developer Rockstar Games addresses the issues in the overwhelmed multiplayer title. The glitches were down to a cloud save failure, Rockstar Games said, while also pointing out that it had tweaked the algorithms in the character creator so that default "random" generations would be better looking. Meanwhile, there's also news for Xbox Live Games on Demand users.
As of today, Grand Theft Auto 5 is available to download from the Xbox 360 on-demand service. Previously, Xbox gamers had needed to pick up a physical copy of the game.
The online update follows several weeks of instability and patchy uptime, as GTA Online was hammered by eager gamers. Access to the online arena – which allows up to sixteen players to compete in the same GTA environment simultaneously – was bundled with Grand Theft Auto 5 itself, but Rockstar was surprised by sales of the game, and struggled to keep the online side functional.
Meanwhile, Rockstar has also commented on when the first chunk of cash from the placatory "stimulus program" should arrive in gamers' virtual accounts. The studio said it would give out half a million game-dollars per player for those impacted by the issues GTA Online has encountered.
"We're aiming to make the first deposit of $250,000 in all players accounts early next week" the company said today, "once we've confirmed that any remaining game progress issues have been fixed for the community in this latest title update."
Still unclear is when – or indeed if – Rockstar will release GTA5 for PC gamers, who have been increasingly vocal at their dissatisfaction that the best-selling title is console-only. Rumors recently suggested that the title wouldn't hit PCs until sometime in Q1 2014.