Grand Theft Auto III released for Transformer Prime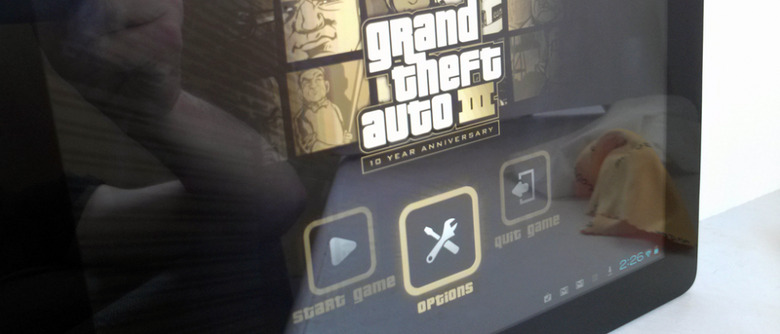 While it may have seemed as though you were playing Grand Theft Auto III on your Transformer Prime before, it's only today that the update made specifically optimized for the Transformer Prime and the Tegra 3 chipset officially breaks. In this update you'll find yourself in a whole new world of smooth crashing into walls and cars and shooting of your opponents and friends alike in the most classic go-anywhere and do-anything game ever made. This update is made to work on whatever display you so choose to play it on complete with video display settings which you can set to whatever you wish them to be.
This update brings with it added support specifically for the ASUS Transformer Prime (recently also updated to Android 4.0 Ice Cream Sandwich) as well as the slightly lesser known Medion Lifetab. Also included is added immersion haptic vibration feedback and improved controls for supported gamepads – which, if you're using a Honeycomb or above, there is a vast abundance of. There's a whole mess of technical fixes in the mix here and also the ability to install the game to your SD card – that's just convenient!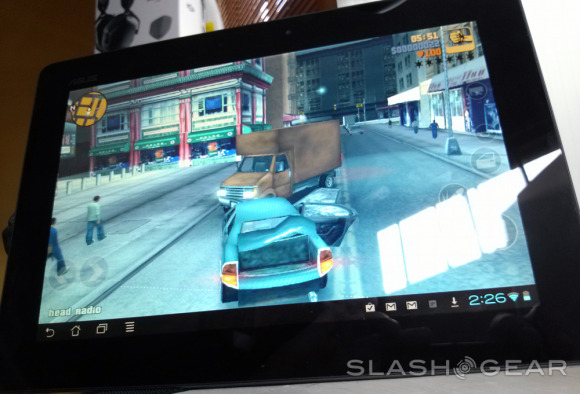 There's improved controls for those of you playing on the Sony Ericsson Xperia PLAY as well, and the Gamestop specific Wireless Game Controller is now fully supported. It's time to update, ladies and gentlemen, and make sure not to do those crimes in front of the police! Finish it up and keep cracking until the next generation from RockStar – which is sure to come this year!
Also note: there are a few fakes out there today for this game, make sure you're downloading the real authentic Grand Theft Auto III from Rockstar Games, Inc. — linked here in the Android Marketplace.