GoPro HERO3+ Black/Music camera debuts with mounts for musicians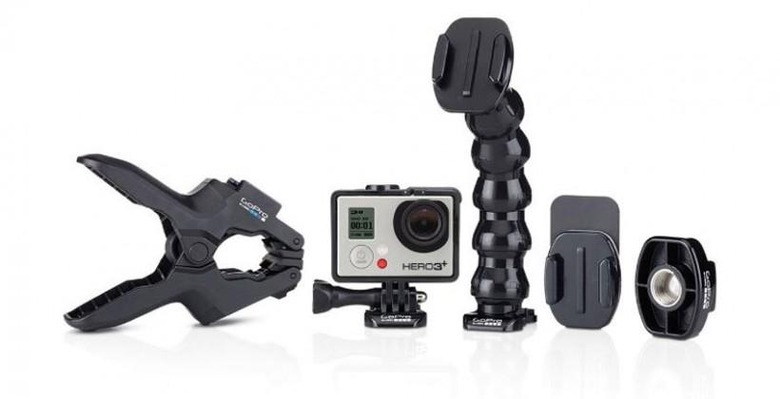 GoPro has unveiled a new camera and mount package aimed specifically at musicians. The new package is called the GoPro HERO3+ Black Edition/Music. This is a version of the camera specifically focused on musicians and features mounts just for this sort of musical video recording.
The mounts of the camera are designed to make it easy to mount to musical gear from instruments and turntables to mic stands and other gear on the stage. The camera will interface with the GoPro mobile app to allow the control of the camera when it is mounted out of reach.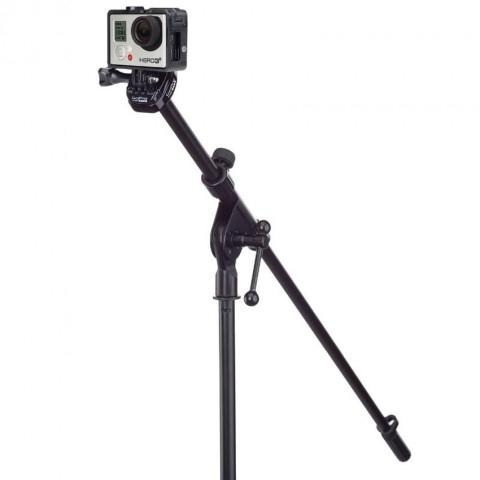 The special edition of the camera includes a removable instrument mount that is a non-damaging adhesive mount making it easy to mount the camera to guitars, drums and other instruments. The camera also ships with a mic stand mount that is compatible with standard 5/8"-27 mic stands. It also comes with an adapter that allows it to connect to European mic stands.
One of the more useful mounts included in the package is the Jaws: Flex Clamp. This looks like one of the large spring-loaded clamps you might use in the garage. It is able to clamp onto just about anything and can be used in conjunction with other mounts for even more flexibility. The camera is the same one that has been around since last October with support for Full HD and 4K video recording and 12MP still photos. The special HERO3+ Black Edition/Music camera will launch this spring for $399.99.
SOURCE: http://gopro.com/