Believe it or not, you won't actually need a View-Master to view the content Google is presenting this week. The View-Master device is just a box with a magnetic switch – just like Google Cardboard. To "view" a View-Master reel – like the "reels" you remember from the original View-Master, you'll need only your smartphone. To view these reels correctly, you'll need a Google Cardboard headset – and that doesn't need to be manufactured by Mattel. The View-Master headset just makes everything easier to understand visually.
Below you'll see the first video presented by Mattel for the View-Master headset and reels. There you'll see a fellow popping a smartphone in to the View-Master headset.
After this guy puts his smartphone into the View-Master, everything you're seeing is from his perspective.
Part 1: Open up the View-Master app on your device and place said device in your View-Master headset – or Google Cardboard.
First (through the View-Master headset or Google Cardboard) you'll see a view of your table – or whatever surface you have in front of you. You'll want to center in on your reel.
Part 2: Augmented Reality will kick in and you'll see a tiny environment floating above the reel.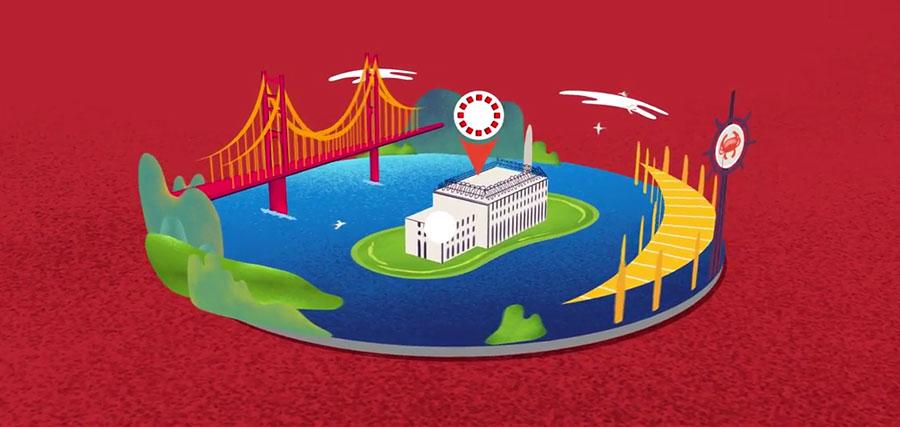 Part 3: You'll see several reel icons appearing above featured areas in the reel. In this case we're on a San Francisco reel, so we see places like the Golden Gate Bridge. You'll center your view on one of these reels and pull the trigger on the side of your headset to select it.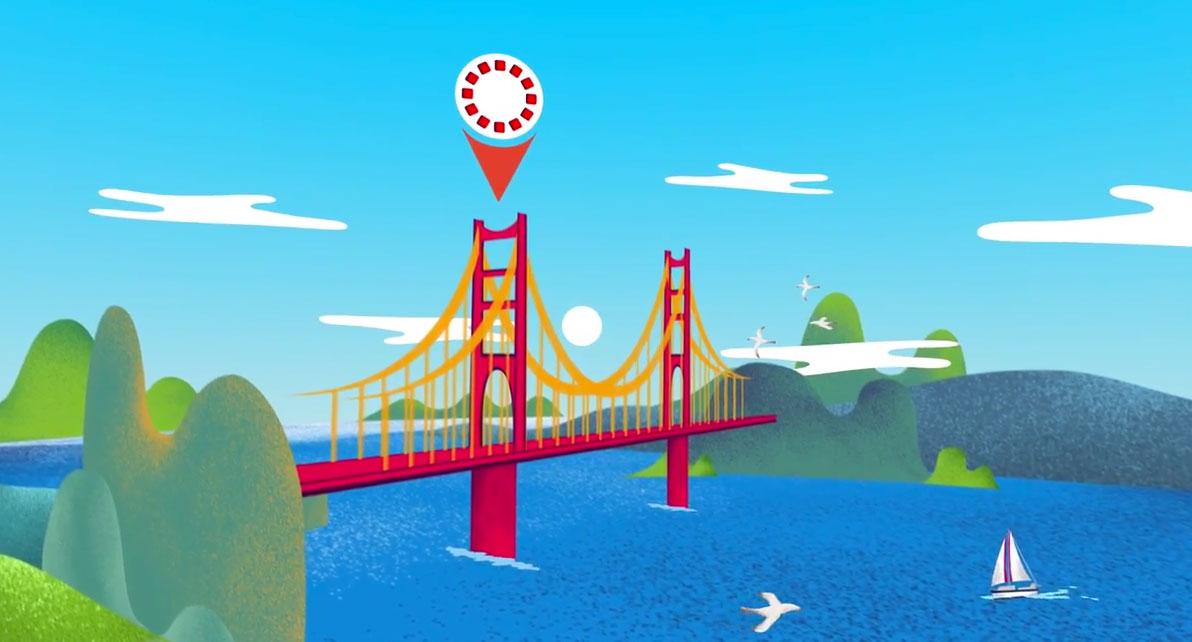 Part 4: You can get closer to this landmark by selecting another, closer reel.
Part 5: Once you're inside this environment, it'll work just like a standard photosphere, just like you're in Google Maps street view. Here's a view of what this will look like if you're on the street inside a Minneapolis reel:
Sort of.
That's actually a view from Google Maps. You can check that system out right now in Google Maps street view for no cost at all.
First get close enough to an area on your map and tap the Street View button. Then make sure you're looking at your phone in landscape mode and double-tap the "Look Around" button.
Part 6: The difference between street view and a View-Master reel is the info buttons – like you'll see here. We're hoping they use a more readable font before the final product is released.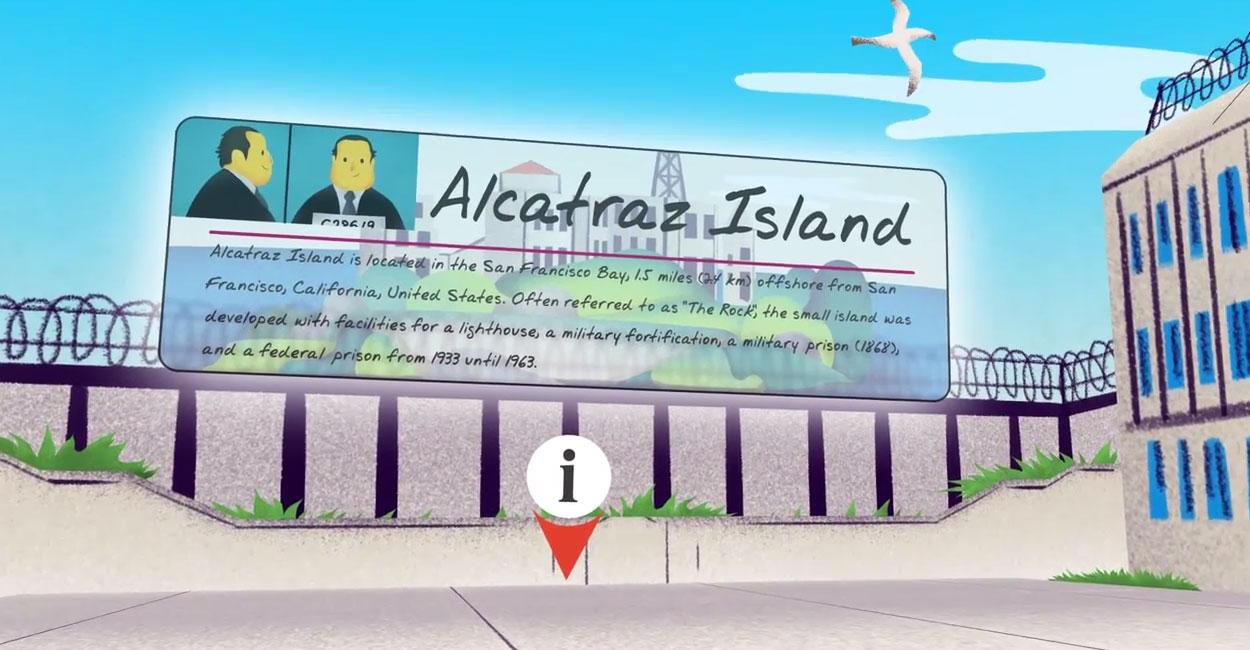 Come September we'll be able to see this action at $14.99 per reel. You'll also be able to purchase the View-Master headset for a cool $29.99. You'll also need the (free) View-Master app which will be released at some point between now and September.