Google's Pixelbook is wasted on Chrome OS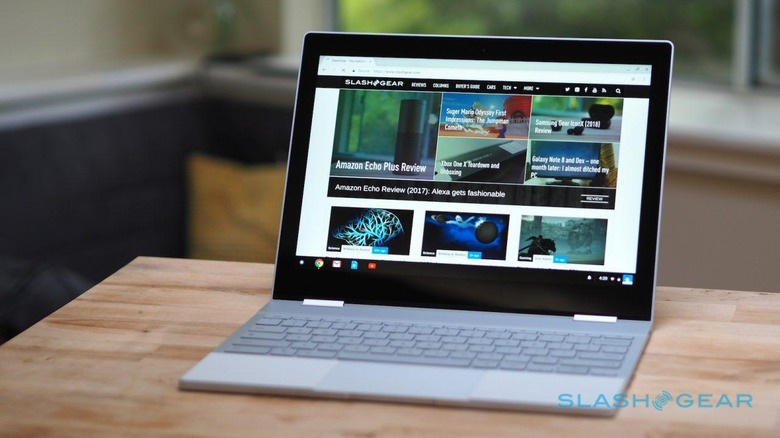 The status-quo in laptops has been upended. The MacBook Pro, once the darling of what seemed like every mobile user, has soured many with Apple's resolute transition to next-generation ports and continued rejection of touchscreen displays. Microsoft, meanwhile, has demonstrated an unforeseen level of design creativity that borders on the obsessional, pumping out Surface hardware that has many macOS users second-guessing their platform of choice. And then there's the Google Pixelbook running Chrome OS, a notebook both blessed and cursed.Chrome OS has moved on immeasurably since its early days. Chromebooks are no longer slaves to connectivity, all but useless if you stray out of WiFi coverage. The specifications and the capabilities in general have improved hugely: no longer are these modern-day netbooks, but legitimate top-tier laptop hardware in their own right.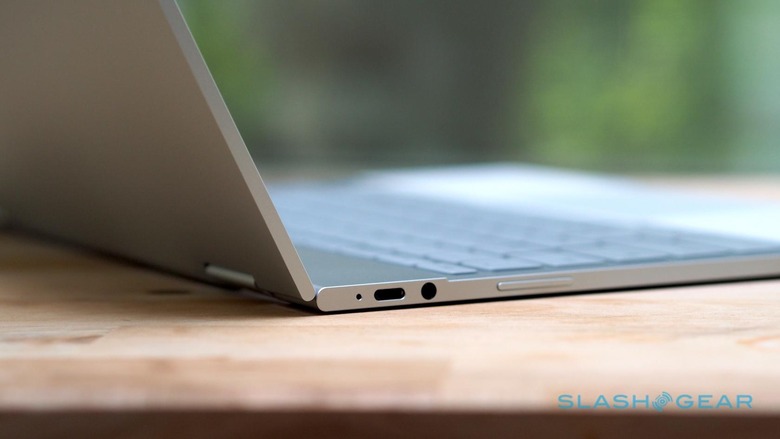 For many, that's enough. However, just as I struggle when trying to replace my MacBook Pro 13 with an iPad Pro, although I can do perhaps 80-percent of my daily tasks in the browser or in pared-back apps, and maybe 10-percent of what remains is possible if somewhat awkward, there are always reasons that bring me back to a "full" OS. Even with its advances, for me personally, Chrome OS is still at that stage.
That leaves me with a difficult decision, because there's so much Google has done right with the Pixelbook, it's painful to set it aside. The sleek aluminum and glass design is clean and minimalistic, with thoughtful touches like the rubber inserts that serve as both palmrests and anti-slip devices. The 360-degree hinges may not have the flair of, say, Lenovo's watchband-like mechanism on its 2-in-1s, but they work smoothly and hold the display wobble-free, regardless of angle.
I'm one of the apparently rare breed of people who actually likes Apple's "Butterfly" switch mechanism on the most recent MacBook Pro, rather than holding out hope – Marco Arment style – that they'll go back to the old type. All the same, I like the Pixelbook's keys even more. There's noticeably more travel than on Apple's machines, yet none of the keycap shimmy that Tim Cook & Co. insisted was justification for switching to its little-loved new mechanism.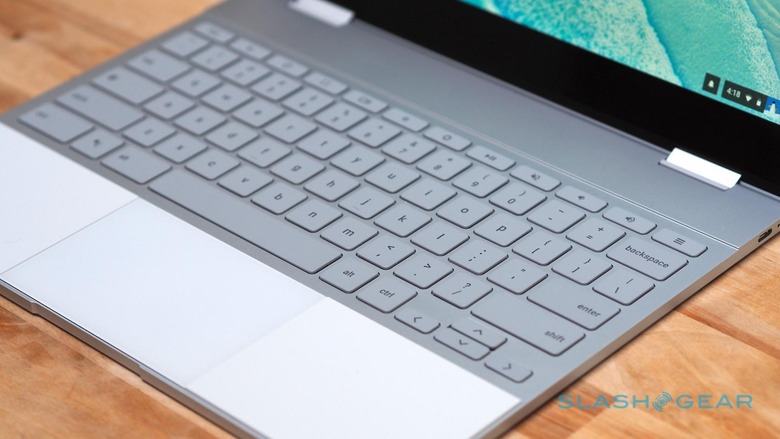 Google finds space for a physical volume control on the side, which is welcome, and the touchscreen display is both bright and responsive. The Pixelbook is even less branded than Microsoft and Apple's hardware, too, with only a small "G" logo on the outer lid.
There's room for improvement, of course. Google's stylus for the Pixelbook is useful, but there's no dock, clip, or silo for the Pixelbook Pen to reside in when you're not using it or when the Chromebook is being transported. That seems to be a common flaw in today's notebooks and tablets: the iPad Pro has no place for the Apple Pencil, and while Microsoft's stylus can cling to the Surface Book 2's bezel magnetically, it's with insufficient force to hold it in place in all but the most cautiously-hefted of bags. I find Google's trackpad a little noisy when pressed, too, though the glass-topped slab is otherwise excellent.
Nonetheless, I can't help but wish that Apple had created the Pixelbook and, rather than Chrome OS, it was running macOS. I suspect Windows 10 fans will feel similarly, only with their choice of platform instead. The combination of touch, 360-degree hinges, and a stellar keyboard makes the Surface Laptop look passe and the Surface Book 2 chunky. It highlights just how seriously outdated the MacBook Air is these days, makes me question whether Apple went just too thin with the 12-inch MacBook, and casts a shadow over the Cupertino firm's insistence that touchscreen displays have no place on traditional notebooks.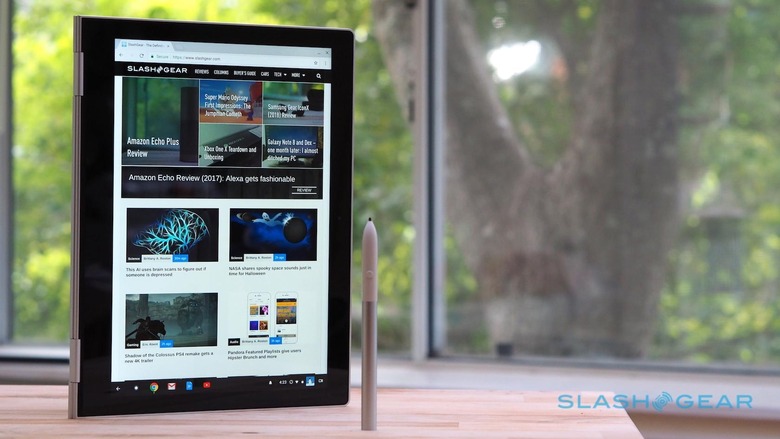 I can envisage Microsoft addressing its gap sooner than Apple conceding to public opinion and embracing touch more comprehensively – for better or worse, I suspect the Touch Bar is here to stay, and that Apple will double-down on the concept with a new Mac keyboard for its desktop machines like the upcoming iMac Pro and Mac Pro. Or, perhaps, Google will continue its aggressive development of Chrome OS, and further close the gap between what it can do and what I – and others – expect of their notebooks. Maybe none of them are listening.
All the same, I doubt I'm alone in my thinking here. The Pixelbook is, with its starting price of $999, market-narrowingly expensive for a Chromebook. Yet, were it running macOS or Windows 10, I could easily imagine people spending upward of four figures for a fanless, touchscreen, convertible notebook with a great keyboard and screen, along with lengthy battery life. It's the 12-inch MacBook I wish Apple made, the Surface Laptop I wish Microsoft had succumbed to the ambition to create, and the fact that today it runs an OS I can't quite live with damn near breaks my geeky heart.
Would you buy a Pixelbook running macOS or Windows 10? Or does Chrome OS do everything you need? Let us know in the comments!