Google's Honeycomb offensive musters just 3.4m tablets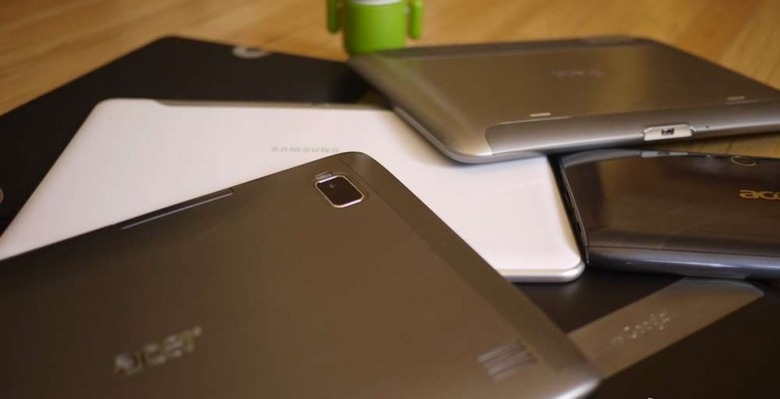 Apple's iPad may still be sitting pretty at the top of the consumer tablet charts, but questions still remain over whether Android 3.x Honeycomb really has been a sales failure so far. Google and its manufacturer partners are yet to announce official sales figures for tablets running Android, leaving us dependent on supply chain rumors and guesstimates. Android developer Al Sutton reminded us, though, that with a little math we could get an estimate of quite how many Honeycomb slates are in the wild. The number? Roughly 3.4m.
That's based on Google's latest platform version stats – the fortnightly updated breakdown of what proportion of devices use each Android version – and the official activation numbers announced as part of the search giant's financial results yesterday. Then, Google CEO Larry Page claimed 190m Android devices had been activated in total.
According to the platform stats, 1.8-percent of Android devices that have accessed the Android Market within the 14 day period up to October 3 2011 were running Android 3.0, 3.1 or 3.2 (in contrast, 38.2-percent are running 2.3.3 Gingerbread or higher). Bashing those stats together gets you the 3.4m tablet figure.
Now, it's worth noting that, since Google's platform numbers are based on access to the Android Market, only those tablets that are Google certified – i.e. meet all of the company's criteria to include the official download store – are being counted. There are certainly more tablets out there running alternative versions of Android and using third-party app stores, like Amazon's AppStore for Android, and they won't be included in the total.
Nonetheless, it's a disappointing figure in comparison to Apple's iPad sales. The first-gen iPad sold 15m units in roughly a year, something it seems all the Android OEMs combined can't challenge with Honeycomb.