Google's giving away Star Wars Cardboard VR headsets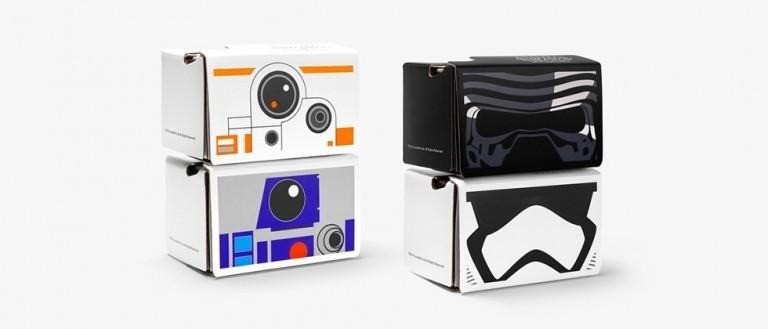 The same Google Cardboard VR headsets you may have seen last week at Verizon are now up for the taking online. Google must have gotten a friendly batch of the headsets from Verizon in their team-up deal for the VR experience, which incidentally is hosted on the official Star Wars app for Android devices on the Google Play app store. These headsets are made from cardboard, metal, and velcro, and they look super spiffy.
You're going to get the choice between BB-8 the droid, R2-D2 the droid, a First Order Stormtrooper, or the darkest of bad-guys, Kylo Ren. Each of these characters' faces lend themselves well to a flat front-of-headset sort of design pretty gosh-darned nice, wouldn't you say?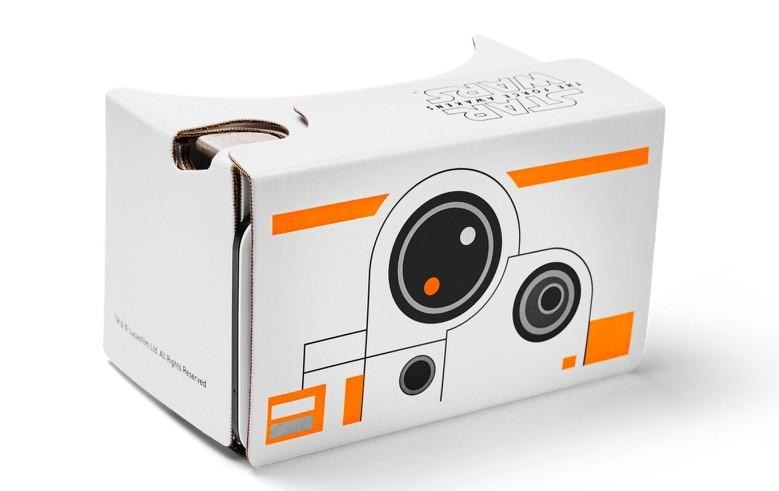 The lot have been going quick – that'll happen when you're an international super-company giving something away for free, with free shipping. Those that've been lucky enough to grab one will see shipping hit right around Christmas time, somewhere around the 24th-26th of December, 2015.
If you've seen the "SOLD OUT" sign over at The Google Store, just wait. They've been releasing them in waves. They'll be up for a few minutes, then gone, then up for a few more minutes, then gone again. Good luck to you!