Google's Daydream phone goal by end of 2017 goes to 11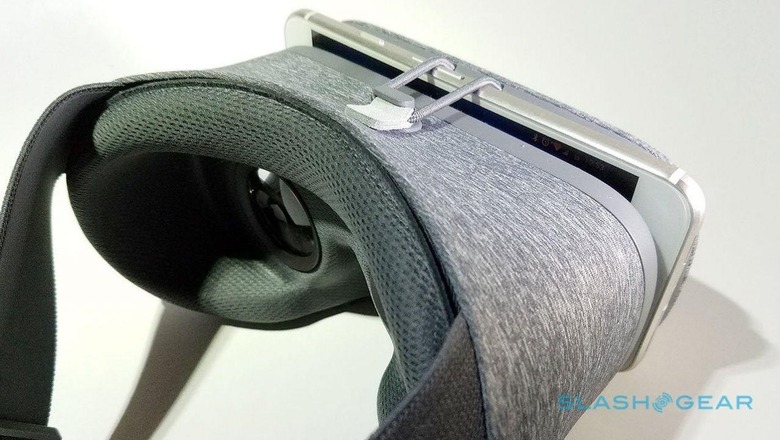 Generally speaking, earnings calls are a pretty boring affair, and Alphabet's own Q2 earnings call yesterday was no different. However, there were a few good morsels of information to be found by sitting through the call, one of them concerning Google's VR efforts with Daydream. During the call, Google CEO Sundar Pichai gave us an estimate of where Daydream should be by the end of the year.
Specifically, Pichai said during the call (which was live streamed on YouTube) that he believes we'll have 11 Daydream-ready handsets by the end of 2017. We're already a decent way toward seeing that goal realized, as Google's Pixel phones have supported Daydream from the start. Add to that some higher-end devices like the Moto Z, the ZTE Axon 7, and the ASUS Zenfone AR, and there's already a fair number of Daydream handsets available.
At first blush, 11 might seem like a small number considering the Daydream View headset has been available since November, which means that it will have been available for more than a year by the time 2017 is in the books. Keep in mind, however, that not just any old phone can be a Daydream phone, as the hardware requirements for phone-based VR limits the segment to the higher-end of the spectrum for now.
Over time, however, we should see more and more flagships supporting Daydream out of the box. In the meantime, though, we're left guessing which phones will round out Google's planned 11 devices. Should Google announce new Pixel phones later this year, they will absolutely support Daydream, while it seems safe to expect the same from the Galaxy Note 8 as well.
We can probably expect Daydream support for the newly revealed Moto Z2 Force, even though it wasn't listed as a feature in today's announcement. We'll just have to wait and see which manufacturers announce Daydream phones over the next four months, so stay tuned.