Today we're messing around with the colors that might be possible for the Google Pixel XL 2 2017. The images we're using here are modified from their original form, and are colored according to our own whim – not any sort of leak, tip, or rumor. The sources of the images of this Google Pixel XL 2 2017 are similar to what we reported yesterday. Now let's see that extra-special engraved edition in Tiffany Blue!
The images we've got here come from a rendering made by Concept Creator. His vision for the Pixel XL 2 2017 comes from this big leak yesterday sourced from Android Police. Their image is also a concept rendering – a top-quality rendering that might well have originated at Google – but we can't be sure!
The "Really Blue" Google Pixel and Pixel XL sold out not long after going on sale last year. Good luck finding one of these extremely intense-colored smartphones here in the year 2017. That very eye-pleasing piece of work has inspired us to apply the "Really Colorful" treatment to the concepts we've got here.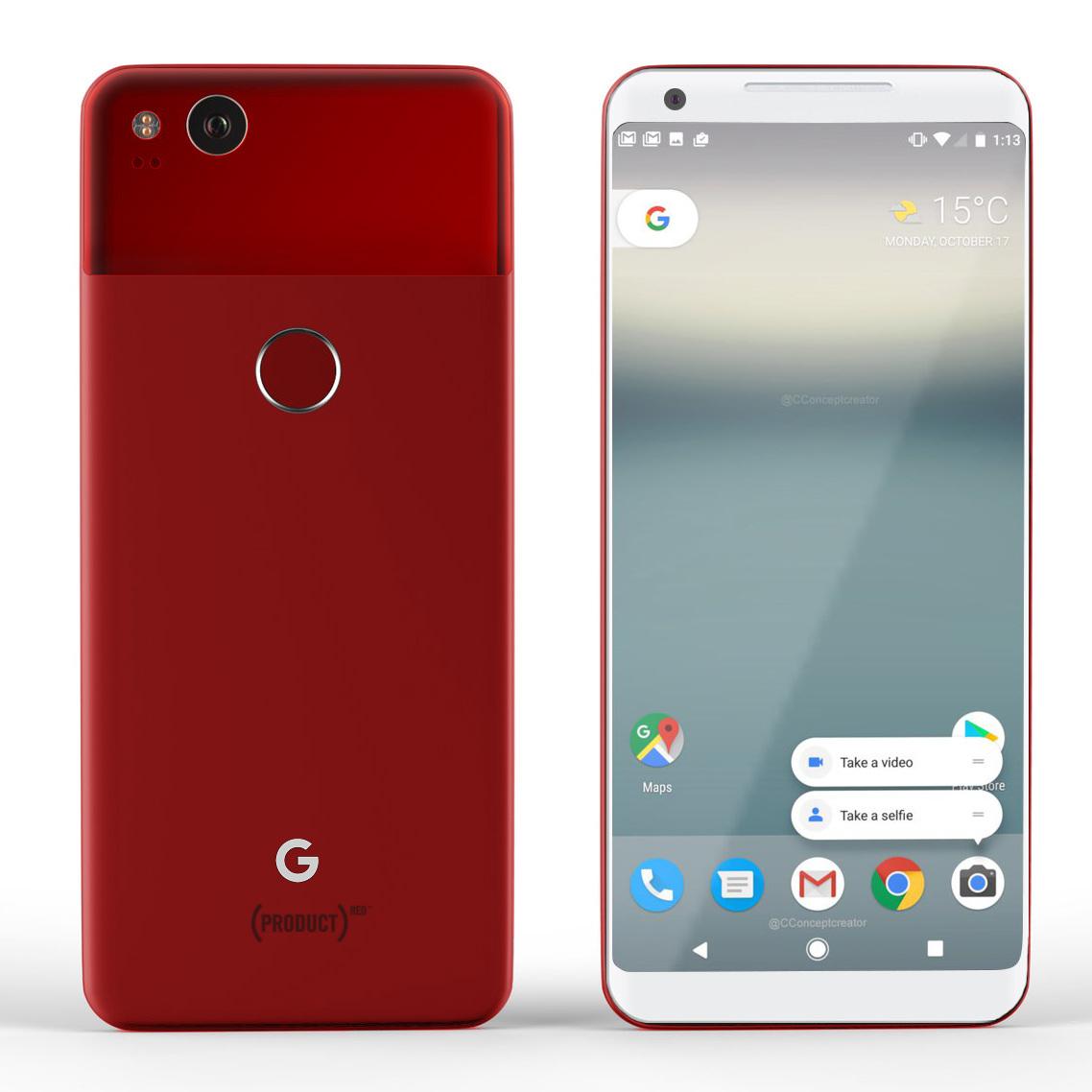 The first color we're showing is a Product RED edition of the device – much like Apple's latest collaboration with The Global Fund to fight AIDS, Tuberculosis, and Malaria. I've basically made the same color choices here as Apple made there.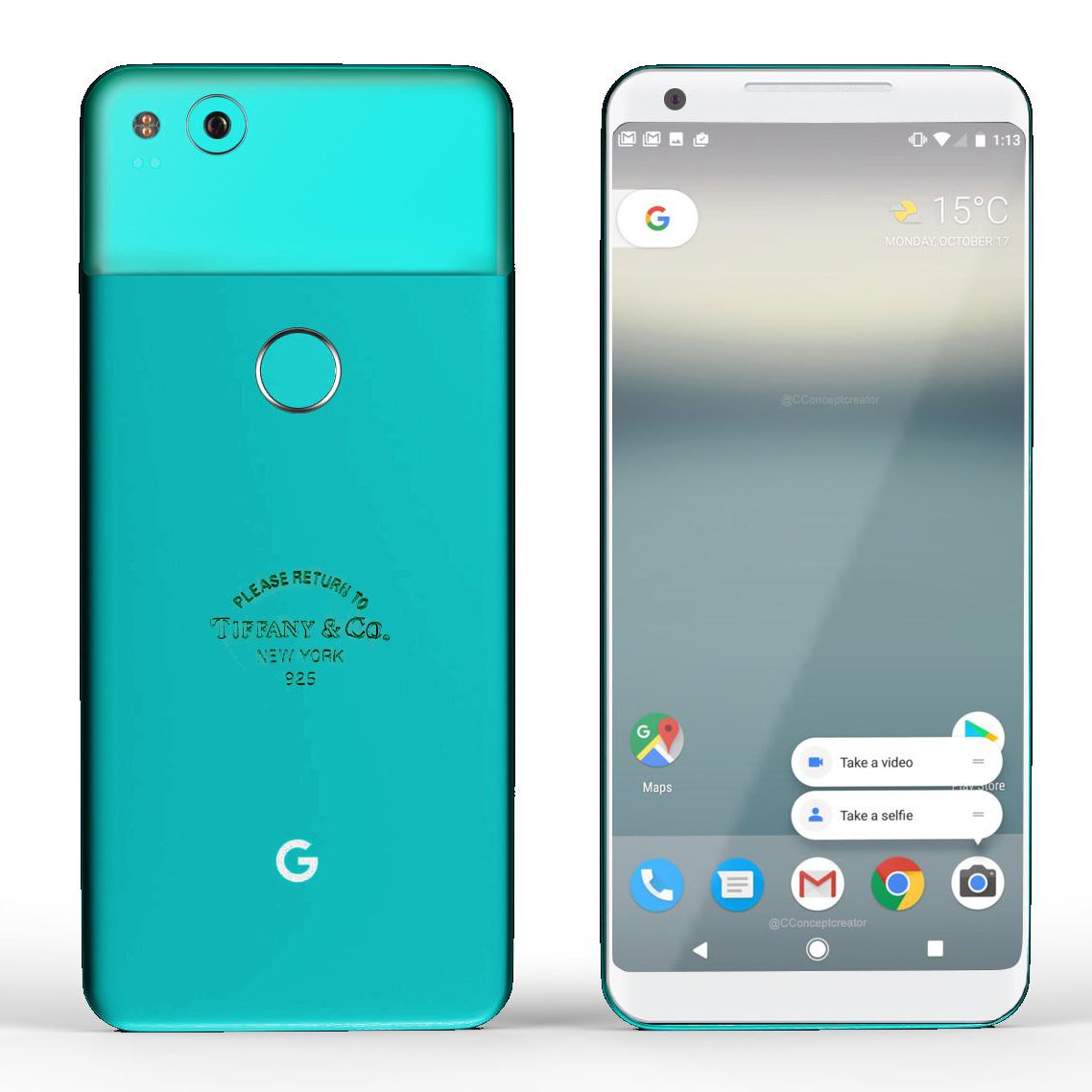 What we're doing is fiddling around with the possibilities. Last year at this time it was rumored that Google was playing with the possibility of having multiple off-the-wall colors for their Pixel phones. We have no reason to believe that they aren't experimenting with tones this year as well.
Next is a concept that'll never, ever happen. Unless of course someone takes Tiffany's up on their offer to engrave essentially any piece of metal. Surely they keep the promises they've made in Breakfast at Tiffany's – right? Also this tone of blue isn't right on with the Tiffany group of which we speak – it's a bit off.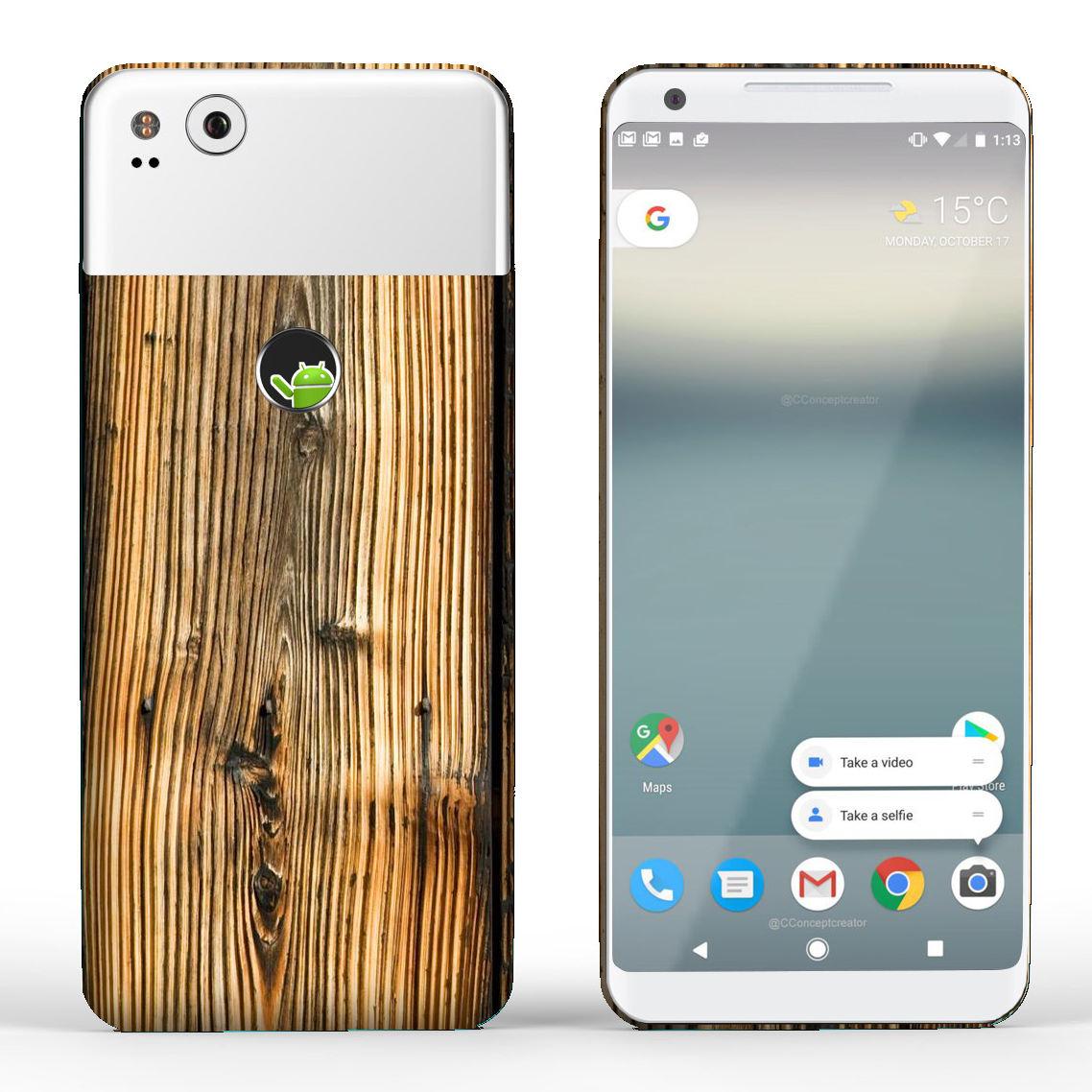 We have a woodgrain edition of the device here that'd be just lovely, assuming Google doesn't mind if the edges of their smartphone are no longer well reinforced at all. This sort of wood would never actually be used for this kind of project because it gets wet fairly easily. That leads to rot – and not a very long-lasting smartphone. Also I put an Android sticker on the fingerprint scanner for fun!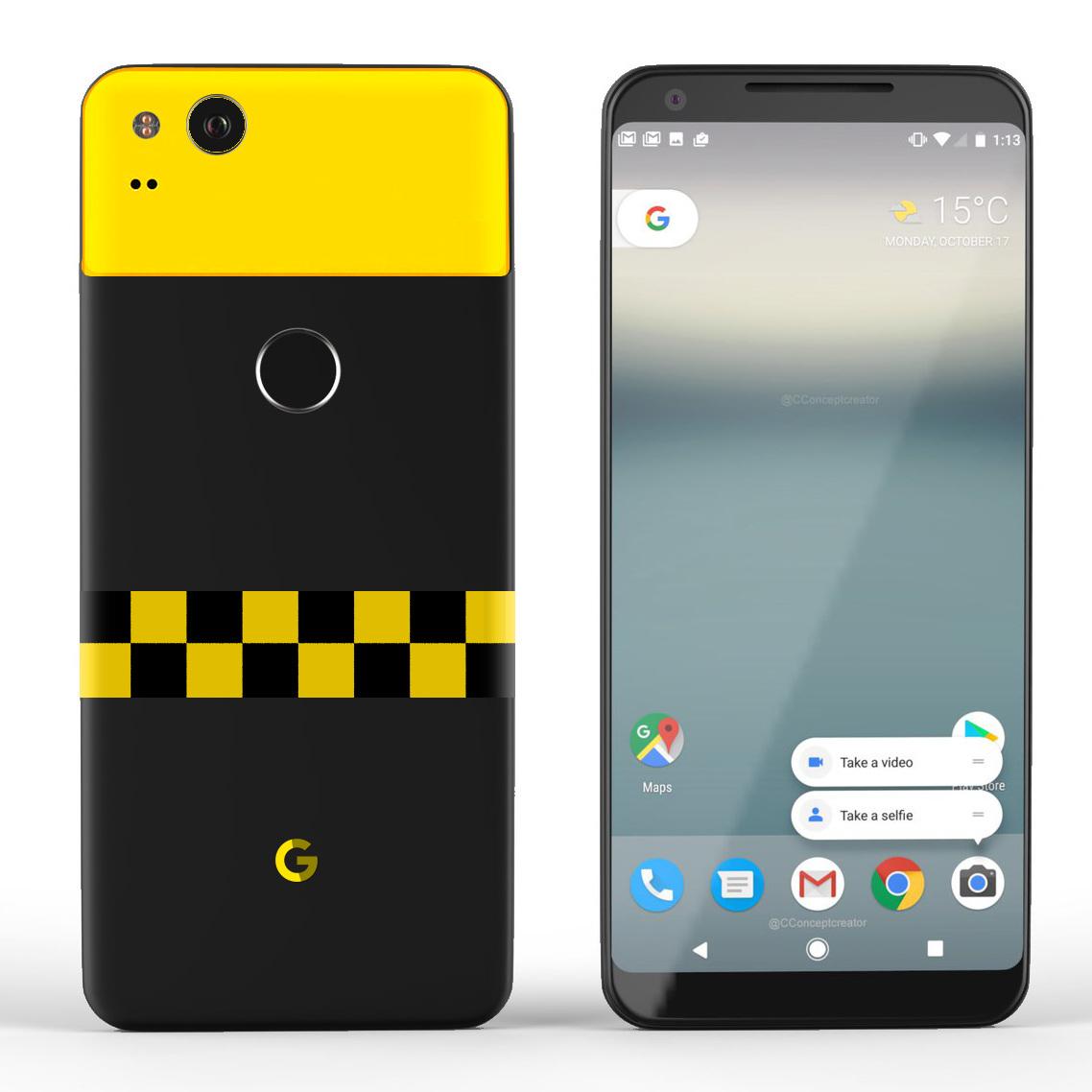 The Taxi Cab edition Pixel XL is something Google would never go for. Given Alphabet investments in all things ride-sharing and self-driving cars, there's only one way Google would make this phone. And that is Johnny Cab.
Finally I've got here a lovely Joker edition of the Pixel XL 2 which comes custom-detailed for each individual end user. You never know what you might get. This version of the device will make any DC comics fan happy – especially if they're a fan of the Joker's autobiographically-told past – that is, multiple choice!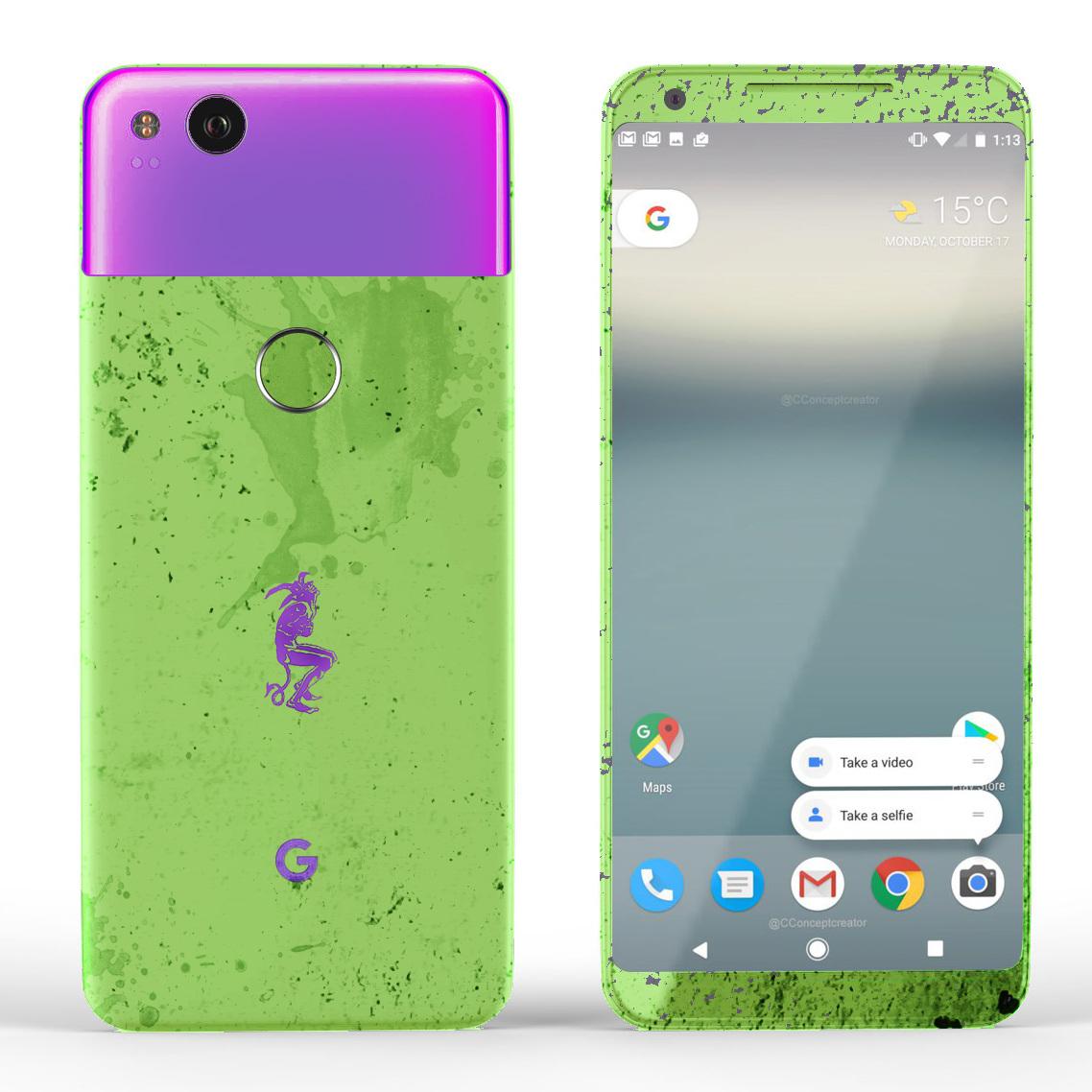 Let us know if you're thinking about decorating your own next smartphone like anything we've got above. If you're going to head to Tiffany's, you might want to call ahead to make sure they're going to be able to engrave your $600 phone the way you want – they might! Submit any editions of the above you've done to Twitter via @SlashGear for a chance at ultimate glory!