Google's 2013 Nexus 10 to source LG, leaked pics suggest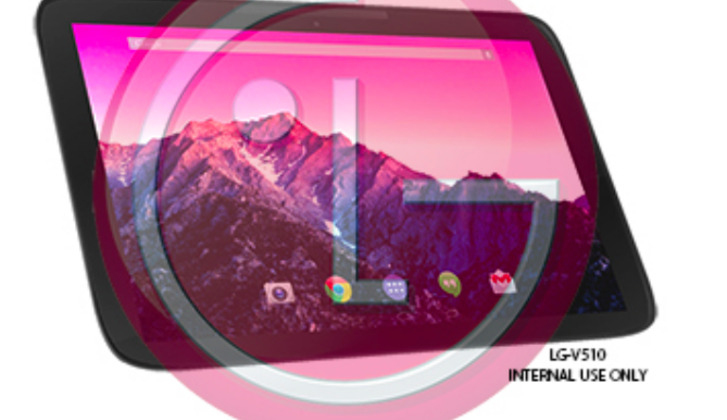 Google's 2013 reboot of its Nexus 10 tablet will be manufactured by LG and sell for £299 ($482), if these leaked pics are to be believed. They were apparently leaked by Spanish broadband and telecom provider Telefonica, as the "Property of Telefonica" watermark on the second pic would indicate. Together the allegedly individually sourced pics would confirm rumors the Korean manufacturer will be Google's go-to replacement of Samsung for the tablet (not Asus as was widely–and erroneously–rumored this last summer.
Both pics were found on Reddit and posted to Pocket-lint earlier today. Separate users provided the pics, but this of course does not automatically mean two separate humans posted them. Either way, the pics depict a consistent tablet design, which would imply they are either real or someone took extra-special love and care with fooling everyone.
The first pic depicts the would-be Nexus 10 with the Google Experience Launcher, overlaid with a translucent image of the LG logo (at least in the Pocket-lint posting.) "LG-V510" is listed below the image with "Internal Use Only" below that, giving us insider-info tinglies. LG-V510 is the alleged codename for the tablet-to-be, indicating it's possibly LG's fifth development design for the Nexus 10. Pocket-lint writes:
The original post has been removed from Reddit, but it indicated the tablet will go on sale 22 November with LTE and in both black and white colour options.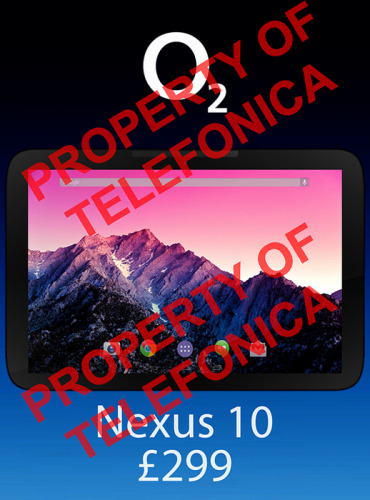 The second pic depicts the Google Experience Launcher, slim bezel, and front speaker. "Nexus 10" and "£299" appear in the caption, which of course is the most easily faked aspect of any faked image, but there it is.
SOURCE: Pocket-lint