Nexus 10 refresh tipped for ASUS manufacturing stamp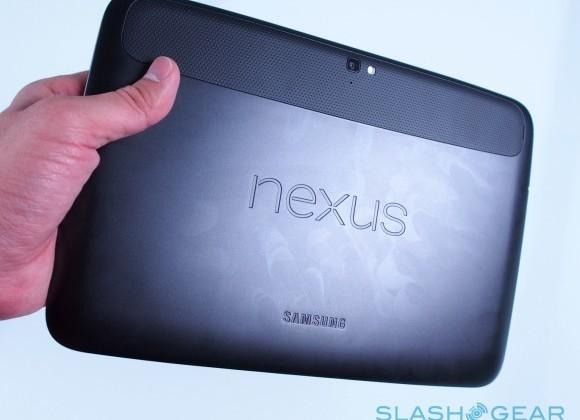 Word has already gone around that a Nexus 10 reboot is heading our way in the near future, but while Samsung was responsible for the production of the 10-inch Google slate, it's rumored that ASUS will take over manufacturing and will become the sole manufacturer of Google's Android tablets.
According to Geek, "multiple sources" have said that Google will be making the switch to ASUS for the second-generation Nexus 10. The company already produces Google's Nexus 7 tablet, so it seems like ASUS will know what to do once Nexus 10 production rolls around, which we're guessing is well underway, seeing as how a launch date is approaching quickly.
The Taiwanese company is responsible for the first- and second-generation Nexus 7 tablets, which have been extremely popular devices lately. As for the reason behind Google switching to ASUS from Samsung, the anonymous sources didn't say, but we wouldn't be surprised if it was the familiarity that Google was after with ASUS.
Of course, it's been rumored in the past that Samsung would be responsible for the second-generation Nexus 10, but Geek has had a reputation for correct information regarding rumors in the past. Either way, we're sure Google will launch a pretty nifty reboot of the 10-inch tablet, no matter what manufacturer they choose.
The current Nexus 10 sports an incredibly-high-resolution 2560×1600 display, making it more pixel-dense than the iPad. It also packs in a dual-core Exynos 5 processor with 2GB of RAM. We're guessing the refresh will stick with the same display, but will pack in a quad-core processor, 8-core graphics, and maybe more than 2GB of RAM, but we'll ultimately have to wait and see what Google has up its sleeves.