Nexus 10 refresh reportedly arriving in "near future"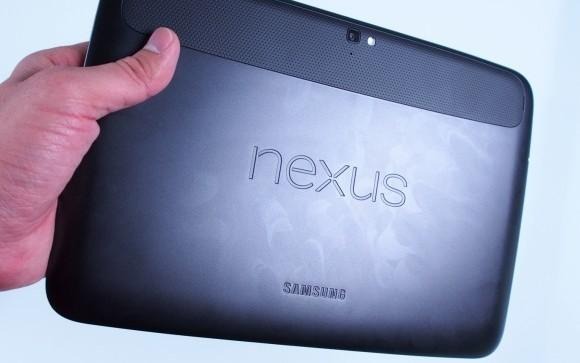 The new Nexus 7 took all the glory during yesterday's Google event, but Android 4.3 and the new Chromecast were right up there alongside the new tablet. However, the Nexus 10 has been one of Google's least talked about products recently, and that almost has us forgetting that it even exists, but it seems Google is planning a refresh for the 10-inch slate very soon.
It's reported that Google's Android and Chrome boss Sundar Pichai told the Wall Street Journal that a refreshed Nexus 10 would be arriving "in the near future" to complement yesterdays reboot of the Nexus 7. WSJ reporter Amir Efrati posted the news on Twitter, with a snippet that Samsung would come back to make the second-generation.
Of course, the "near future" could mean a lot of things, but seeing as how the Nexus 10 was released around three months after the launch of the Nexus 7 last year, we could see a new Nexus 7 at some point in the fall in order to compete with a refreshed iPad that Apple may also release around the same time.
The current Nexus 10 sports an incredibly-high-resolution 2560x1600 display, making it more pixel-dense than the iPad. It also packs in a dual-core Exynos 5 processor with 2GB of RAM. We're guessing the refresh will stick with the same display, but will pack in a quad-core processor, 8-core graphics, and maybe more than 2GB of RAM, but we'll ultimately have to wait and see what Samsung and Google have up their sleeves.