Google: We're not stopping the Nexus program

With the announcement of a stock Android Galaxy S 4 and a just-announced HTC One Google Edition, many people are fearing that Google is quietly shutting down the Nexus program and will simply just put stock Android on a few devices. However, Google's Sundar Pichai says that the Nexus program will continue, and we should see more Nexus devices coming in the future.
Pichai, who is Google's senior vice president of Android, Chrome, and Apps, said during an interview at the D11 conference that "the goal behind Nexus was to guide the ecosystem, but that will continue as well," confirming that Google has more Nexus devices planned to release in the future.
As far as what those devices will be, no one knows really. Our latest clue was a small form-factor tablet that appeared in one of Google's videos, hinting to the possibility that it could be the next-generation Nexus 7 tablet. Of course, we're taking these kinds of these with grains of salt, but we certainly have our hawk peepers out and ready to catch anything of interest.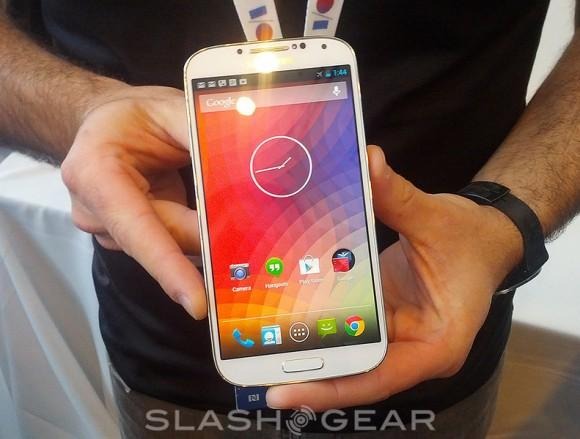 Google announced the Nexus-ified Samsung Galaxy S 4 at the company's Google I/O conference earlier this month, and we got the chance to be up close with it thanks to Google's Hugo Barra who showed us around the device. Google also just announced an HTC One running stock Android 4.2 Jelly Bean.
This is certainly good news for Nexus lovers, especially considering Nexus devices are one of the first Android devices to receive the latest Android updates, which is one of the main reasons that users flock to these devices, aside from the completely stock Android experience.
SOURCE: AllThingsD